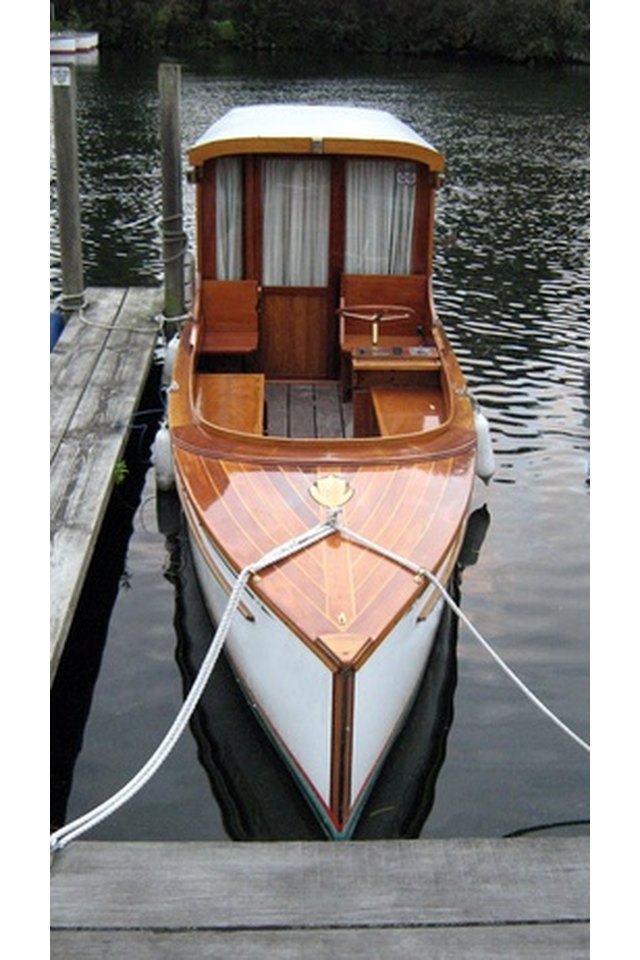 If you live in New Hampshire and keep a boat and trailer there, you may have to register both. You'll need the boat registration application, proof of ownership and the proper fee to register a boat with the Department of Safety, Division of Motor Vehicles, while trailer registration is largely a matter for your city clerk.
Registering Your Boat with the New Hampshire DMV
All motor-operated boats operated on public waters in New Hampshire must be registered with the state's Division of Motor Vehicles. This includes any boat with an inboard or outboard motor, excluding sailboats under 12 feet. Boats owned by the U.S. government and those just passing through are exempt.
You'll want to start your registration process by filling in a DMV boat registration form, called DSMV form 157A. You'll also need proof of ownership, like a bill of sale in your name and your picture identification.
If your boat doesn't have a 12-digit hull identification number, you must also obtain a DSMV form called Verification of Vessel Identification. It has to be completed and signed by a New Hampshire law enforcement officer under penalty of perjury.
Expect to pay a registration fee. The fee depends on the length, age and type of boat. Check both RSA 270-E:5 Vessel Registration Fees, and RSA 72-A:3 Boat Fees to figure out the fee for your boat. Or, you can call the DMV and ask about boat registration fees.
Once you collect these documents, you can register the boat in person at certain DMV offices in New Hampshire. Check the DMV website for a list of those accepting boat registration. You can also register your boat at an authorized boat agent. These are often town clerks, but see the list in the DMV website. Alternatively you can mail the documents to the Concord DMV at: NH Dept. of Safety, DMV – Boat Registrations, 23 Hazen Drive, Concord, NH 03305.
Registering Your New Hampshire Boat Trailer
You'll have to register your trailer if it is 15 years old or newer. You'll also have to title the trailer if it weighs over 3,000 pounds and was manufactured later than 1999. The trailer registration process starts at your local town clerk's office. Bring identification and proof of residency and call ahead to find out the charges.
If you have your trailer title, present the certificate of title or a copy of your title application for registration. If your trailer is exempt from titling, present a bill of sale, proof of the Vehicle Identification Number, or a copy of an earlier New Hampshire registration.
You can usually process the entire registration transaction at the same office. If you need to title the trailer, you may have to file a title application with the DMV.
References
Writer Bio
From Alaska to California, Switzerland to Brazil, France's Basque Country to Mexico's Pacific Coast, Teo Spengler has camped, hiked, surfed and fished, and written articles lighting the way for others to do the same. A published novelist and professional writer, Spengler earned a BA from U.C. Santa Cruz, a law degree from U.C. Berkeley's Boalt Hall, and an MA and MFA from San Francisco State. She currently divides her time between San Francisco and southwestern France. Her articles about the joys of being in the great outdoors have been published online by Arizona Central, USA Today Travel Tips, Working Mother, Hunker, Go Banking Rates, Gardening Know How, Atlanta Journal Constitution and eHow,