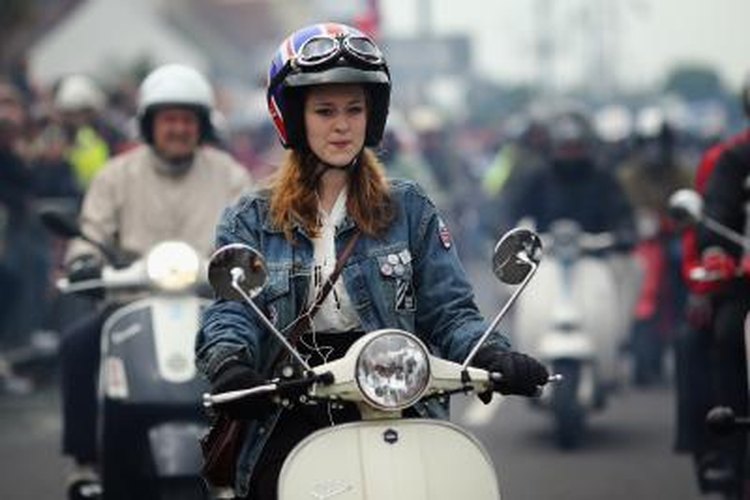 Motor scooters are a fun and gas-friendly transportation alternative and drive easier than motorcycles. Scooters became popular in Italy after World War II and today can be found all over the world. Finding the best scooters for the money involves researching the best scooter makers. Experts generally suggest sticking with scooters made from trusted brands, rather than the many smaller brands who offer cheaper prices but poorer quality.
Vespa Scooters by Piaggio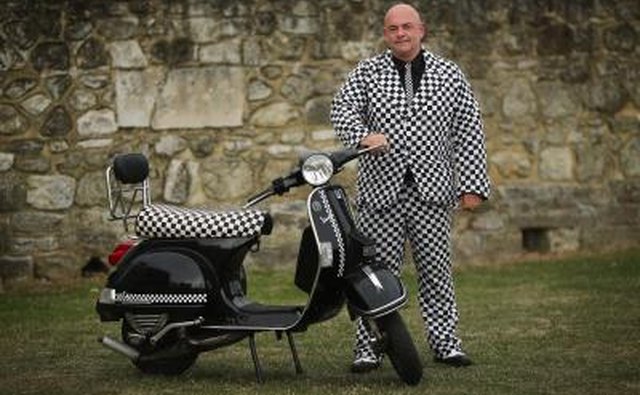 Purchase a Vespa scooter if style is important to you. Vespa scooters come from Italy and feature quality workmanship and creative designs. Their motor ranges from 50cc to 200cc in power. They emit low pollution and get excellent gas mileage. Piaggio produces the most scooters in Europe and has been around for over 50 years. Their prices range from $3,200 to $6,000. Vespas value lies in their longevity, style and the fact over 16 million have been produced, so they are a proven value.
Honda Scooters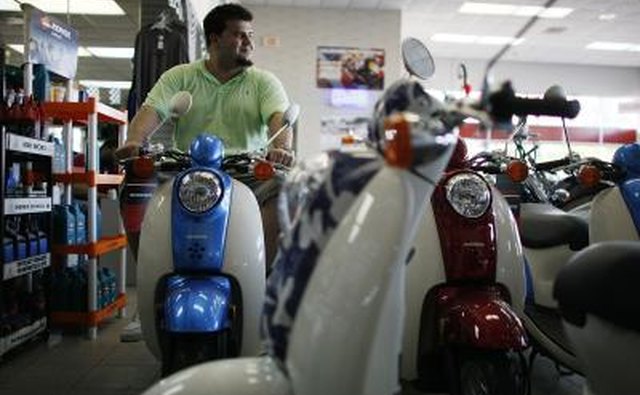 Choose Honda scooters if you want a reliable machine. Honda produces quality automobiles known for their fuel economy and excellent durability. The same applies to Honda scooters. The Japanese company produces compact, fuel-efficient scooters. Honda scooters range in price from $2,500 to $4,000. They last for a long time and hold their value better than other scooters. Honda scooters come in a wide range of sizes, going all the way up to powerful 400cc engines.
Yamaha Scooters
Ride a Yamaha scooter if you like power. Yamaha, known for their excellent motorcycles, produces a wide variety of scooters as well. Like Honda, Yamaha offers a wide range of styles and is considered by many the global leader in scooter technology. Their scooters are quick while still getting excellent gas mileage. Yamaha scooters range in price from $2,190 to $3,200. Motorcycle.com gives Yamaha scooters 4 1/2 out of 5 stars in overall user performance and value.
Kymco Scooters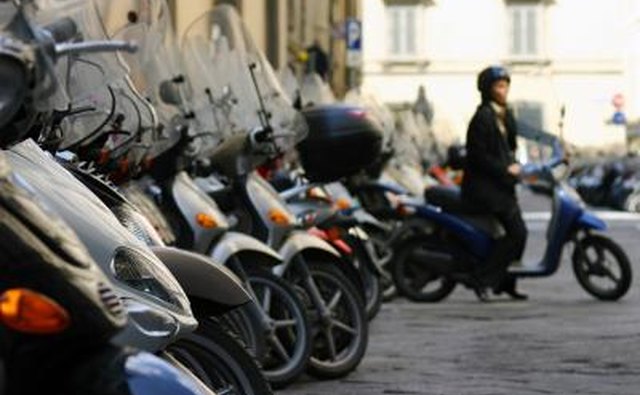 Consider buying a Kymco scooter if economy is your main concern. Kymco scooters are less expensive than the other three brands mentioned, with prices as low as $2,000, while still featuring excellent power. Experts appreciate Kymco scooters' power for the price, but dislike their style and lack of storage space.
Photo Credits
Dan Kitwood/Getty Images News/Getty Images