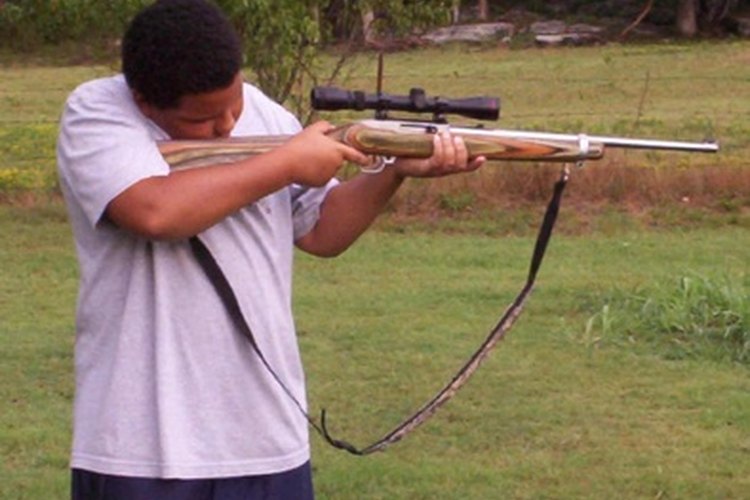 The Ruger 10/22 is a rifle that is well-suited for scope mounting. There are many types of scopes and other optical sights that will work on this rifle, but the individual owner will have to look at projected use to determine the best scope for his application.
Like all .22-caliber LR rimfire rifles, the 10/22 is best suited for short-range use, typically 100 yards maximum. This actually simplifies the choice of sighting equipment, since scopes that are optimized for long-range shooting would be wasted here.
7/8-inch tube scopes
For years, inexpensive scopes with 7/8-inch diameter tubes have been produced specifically for .22-caliber rifles. These scopes tend to be cheaply constructed and of inferior optical clarity. The reason for the existence of these scopes is to meet the market for those who are buying their first, inexpensive .22-caliber rifle and want some kind of scope to put on it at minimal cost.
1-inch tube, fixed power
A basic fixed 4-power scope with a 1-inch tube is ideal for the .22-caliber rifle. Typically equipped with a 30 or 32 mm objective, these scopes are quite affordable, yet usually offer reasonably good optical clarity and gather light well enough for early morning and twilight hunting. Most scope manufacturers offer such a scope, including high-end scope makers.
Somewhat less common are fixed 6-power scopes, which offer a bit more magnification for those hunting small game at the extreme limits of the little cartridge's range.
1-inch tube, adjustable power
Many relatively compact variable-power scopes are available which are a good match, both in size and magnification, for the Ruger 10/22. The most suitable for the range limitations of the .22-caliber rimfire are the 3-to-9-power variables, which most if not all scope manufacturers produce with either a 32 or 40 mm objective. As in all scopes, the 40 mm objective works better under dim lighting conditions but is bulkier and requires higher rings for mounting.
References
"Customize The Ruger 10/22"; James E. House and Kathleen A. House; 2006