There are times that the refrigerator in a travel trailer will need to be removed. Owners of old travel trailers will want to upgrade their refrigerator to a newer, more efficient model, or the refrigerator has stopped working and requires replacement. During a complete overhaul of the travel trailer, the refrigerator must be removed in order to replace damaged structure. Most travel trailer refrigerator units are not heavy and this is a job that can be done by a single person.
Items you will need
Heavy drop cloth or blanket

Adjustable wrench

Cordless drill

Screwdriver bit
Empty out the refrigerator. Turn the unit off.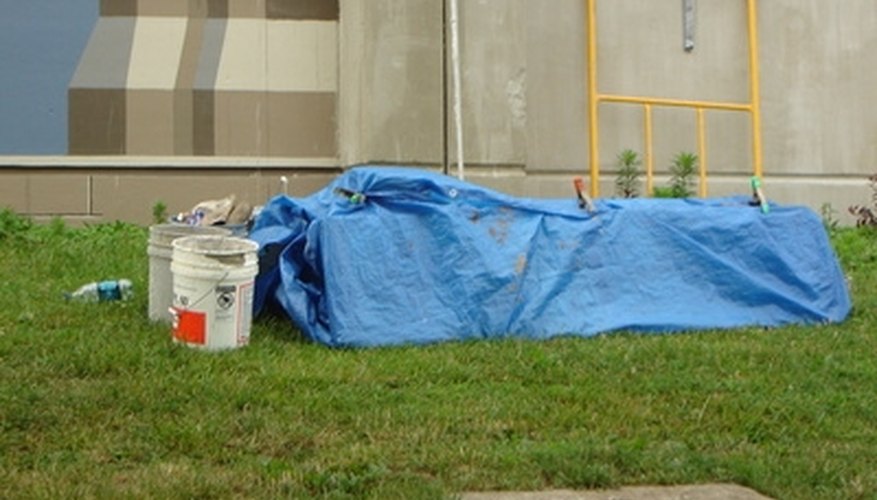 Fotolia.com" />
Place a heavy drop cloth, tarp or blanket on the floor in front of the refrigerator in order to protect the flooring.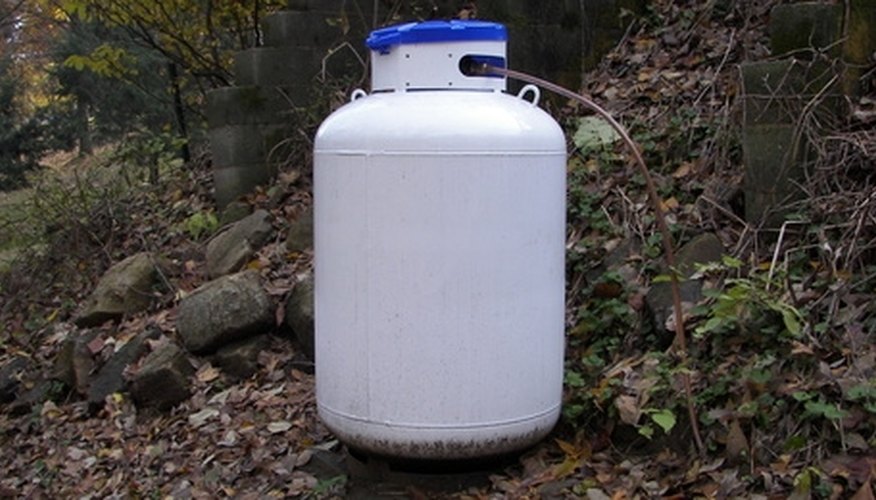 Fotolia.com" />
Go outside and turn off the LP (liquid propane) gas at the propane tank. Open the refrigerator panel located on the outside of the travel trailer. Turn off the gas supply using the handle located inside the pane. Disconnect the LP gas line from the back of the refrigeration unit. The gas line runs from the shut-off handle to the burner. Use an adjustable wrench to disconnect the LP gas line.
Disconnect the travel trailer battery if your travel trailer refrigerator has the option to run on DC power. Go to the refrigerator panel and disconnect the DC power supply. If your unit does not have a DC power option, skip this step.
Go inside the travel trailer. Remove the screws that are holding the refrigerator to the cabinet. Use a cordless drill with a screwdriver bit or a screwdriver to complete this task. Pull the refrigerator unit out 1 to 2 feet. Place the unit onto the drop cloth.
Disconnect the AC power supply to the refrigerator unit. This should be on the inside of the travel trailer, behind the unit. If it is not there, then look for it the outdoor panel. At this point the AC power line will be the only wire or electrical cord still connected to the system.
Remove the travel trailer refrigerator by sliding the unit out of its cabinet and onto the drop cloth. Some liquid may leak out of the drip cup. On old travel trailers expect to see spiders and dirt. Remove the refrigerator from the travel trailer and dispose of properly.
Never smoke when working with LP gas lines.
Use the drop cloth or blanket to help slide the refrigerator out of the travel trailer.
"Trailer Life's RV Repair & Maintenance Manual"; Bob Livingston; 2002.