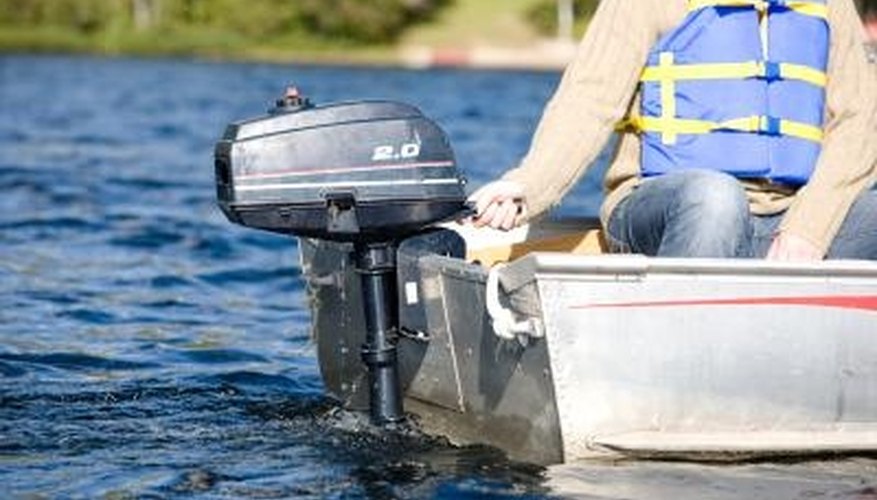 The mounting height of an outboard motor can impact the speed and handling characteristics of the boat. This also means it can affect the safety of the boat. Variables to consider when determining the mounting height include the size and style of the boat and the length of the outboard motor's shaft.
Mounting Height for Outboards
The mounting height of the outboard engine is the equivalent of the distance between the base of the motor and the top of the propeller. This is also known as the shaft length. The standard installation of an outboard has the top of the transom of the boat at the same level as the bottom of the motor portion of the outboard.
One of the factors in determining the height of the outboard is the placement of the exhaust port on the lower unit of the outboard engine. This exhaust port should be about 1 inch above the water line when the boat is idling. This allows the engine to idle without the flow of the exhaust being restricted.
Other factors to consider when determining the mounting height of an outboard are related to performance. According to MarinePartsMan.com, the outboard can be raised 1 inch above the standard height for every 10 miles per hour of speed the boat can attain. However, the motor should not be raised more than 5 inches above the standard position.
Raising the motor increases the speed of the boat while decreasing the effort needed to turn the boat. It also decreases the boat's lift and increases the time it takes for the boat to reach plane. In extremes, the engine can have overheating problems if the boat is raised to a point where the water inlets for the cooling system are out of the water.
Boats with extended transoms, brackets that extend the mounting bracket for the outboard motor behind the back of the boat, can use a higher outboard height. The brackets can add 1 inch to the overall mounting height of the outboard.
The standard shaft length for most outboard engines less than 125 horsepower is 20 inches. MarinePartsMan.com also says that V6 bass-boat engines have a 20-inch shaft. Outboards designed for saltwater applications usually have longer shafts.
Writer Bio
Keith Allen, a 1979 graduate of Valley City State College, has worked at a variety of jobs including computer operator, medical clinic manager, radio talk show host and potato sorter. For over five years he has worked as a newspaper reporter and historic researcher. His works have appeared in regional newspapers in North Dakota and in "North Dakota Horizons" and "Cowboys and Indians" magazines.