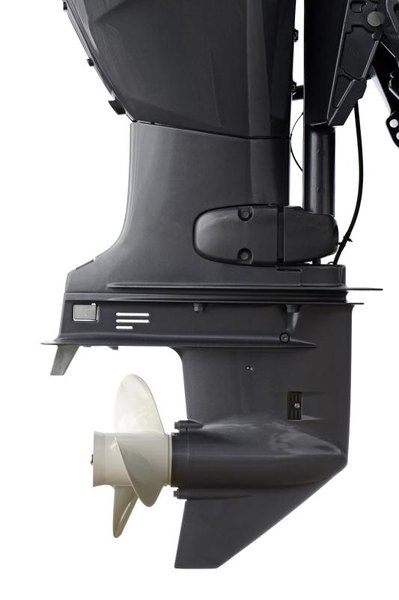 Finding the model year of your Mercury outboard may be as simple as looking at its title if your state requires your Merc to carry its own, separate title. If not, locate the product identification plate on the engine mounting bracket. Many newer Mercury outboards have the model year stated prominently on this sticker. If the model year doesn't appear on yours, the serial number, also located on this plate, is the key.
The Serial Number
If your Mercury outboard is a 2006 model, or newer, you can use the online Mercury Parts Catalog to look up the model year. Enter the engine's serial number in the block provided and you get the engine's model year and a comprehensive parts list.
For engines built prior to 2006, contact any Mercury Marine dealer. The dealer is the gold standard for information about your Mercury outboard and, using Mercury's proprietary resources, can provide you with the outboard's model year.
Check Parts Resellers
Alternatively, you can use charts that link the model year to the engine serial number on the websites of Mercury parts resellers, such as Master Tech or Marine Engine.com. First, locate the horsepower of your outboard on the chart, then look down the list of serial number ranges. When you find the serial number range that matches your engine, you can look across the chart to find your engine's model year.
References
Writer Bio
Will Charpentier is a writer who specializes in boating and maritime subjects. A retired ship captain, Charpentier holds a doctorate in applied ocean science and engineering. He is also a certified marine technician and the author of a popular text on writing local history.