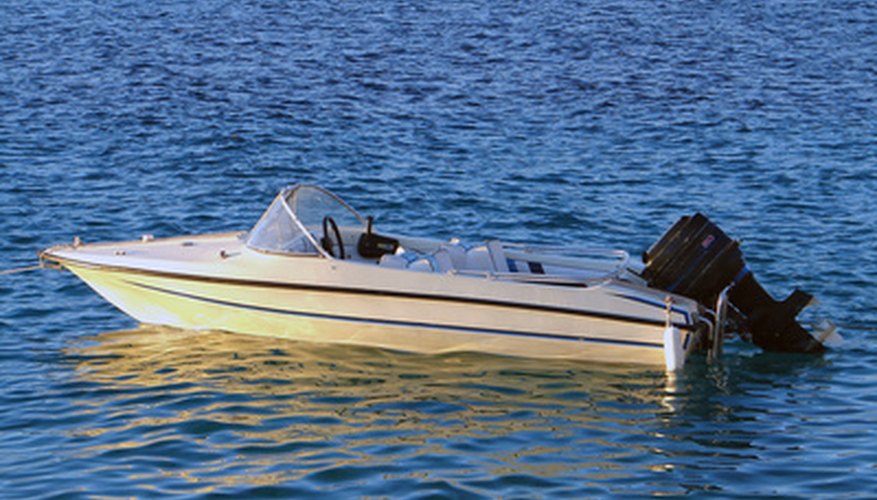 Mercury Marine introduced the Saltwater series of outboard engines in 2000. Founded by Wisconsin engineer Carl Kiekhaefer in 1939, Mercury continues to produce inboard, outboard, sterndrive, tow-sport and jet engines for recreational and high-performance boating. As of 2010, Mercury is a division of Brunswick Corporation of Lake Forest, Illinois.
Development
Mercury designed the Saltwater series of outboard engines to provide maximum protection against the corrosive environment of full-time saltwater boating. Saltwater series engines were differentiated from regular outboards by several unique features. Specially designed saltwater cowls and additional stainless-steel components retard corrosion. An exclusive freshwater flushing system reduces salt buildup. Saltwater series outboards come standard with the same Electro Deposition Priming (EDP) applied to all Mercury engines.
Gear Ratio
Mercury has produced many different Saltwater series engines, ranging in size from the 2005 Saltwater 90 to the 300-hp 2003 XL EFI Saltwater. Smaller engines, such as the four-stroke Saltwater 90, shipped with four cylinders and a 2.07-to-1 gear ratio.
Driveshaft
The 2005 Mercury Saltwater 90 was manufactured with a 15-spline-count driveshaft. Spline count refers to a number of "teeth" on the driveshaft that correspond to "teeth" on the propeller hub and, in turn, drive the prop.
Max RPM
The minimum and maximum Wide Open Throttle (WOT) range for a 2005 Mercury Saltwater 90 outboard fell between 5,000 to 6,000 rpm for the 90-hp engine. The Wide Open Throttle recommendation indicates an ideal safe rpm operating range when boat, engine and propeller are properly configured.
Performance and Propellers
Mercury Marine specified a choice of six B-style propellers for the 2005 Mercury Saltwater 90, which range in size from 14-by-11 inches to 13-by-21 inches. The 90-hp engine could operate at speeds of 21 to 27 mph and up to a maximum of 41 to 52 mph, depending on propeller size.
References
Writer Bio
Based in Boston, Christopher Rogers has been writing arts and technology articles since 1995. His work has appeared in "The Boston Book Review" and on HappyPuppy and Games.com. Rogers was a visiting James Joyce Scholar at Shakespeare & Company's Bloomsday celebrations in Paris. He has studied psychology, comparative literature and philosophy.