You can make your own propane-powered grill with spare parts you may already have around the house. Old charcoal grills are great and easy to convert to gas. So if you have an old grill or a camp stove, don't throw it away -- recycle it into a new gas grill. The following are step-by-step instructions on how to make your own gas grill.
Gather all your parts. You can use any metal box you have available as the base. This can be an old charcoal grill base, a discarded electrical box or even an old wash tub. The LP hose and fittings with burners can be obtained at any hardware store or salvaged from an old grill or camp stove. The grate for the grilling surface can be from an old grill or even a metal rack out of an old refrigerator. New grilling grates can also be purchased at hardware stores and most chain mass retail outlets.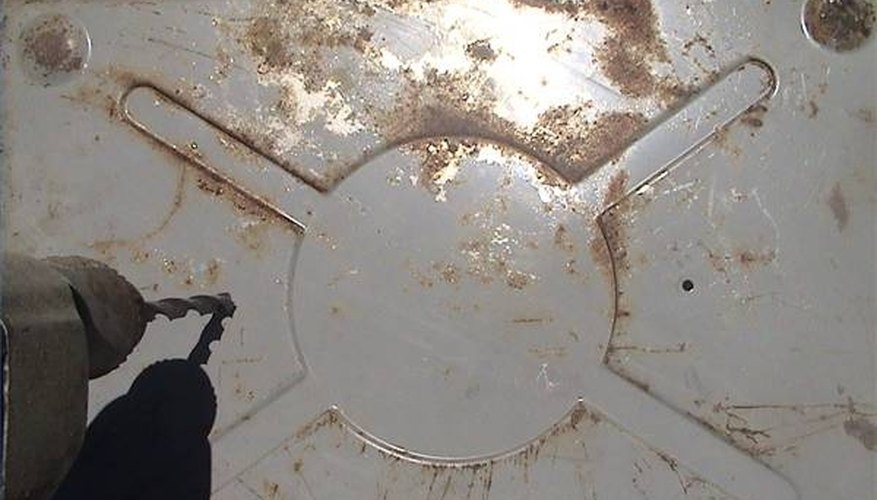 Turn your base bottom side up. Drill two holes in the bottom middle of your base at least 6 inches apart and 2 inches from the sides. Your screws should fit tightly in the holes.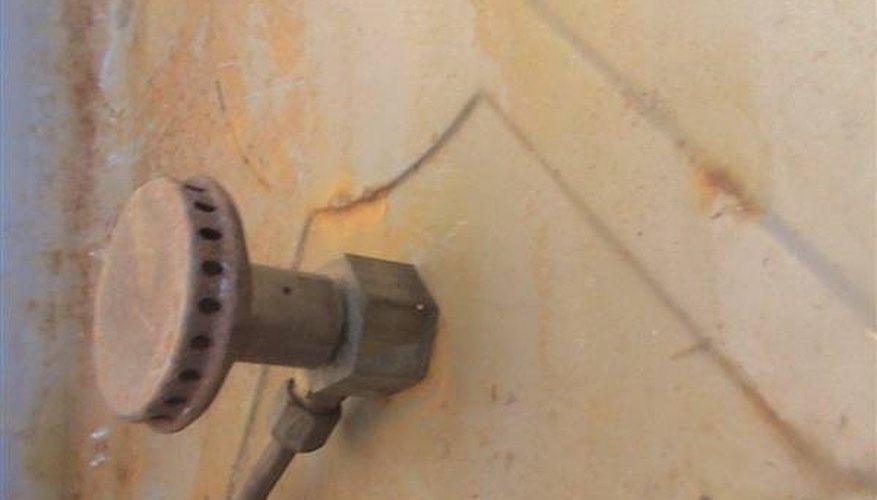 Take the burner end of your fitted LP hose, and line the hole under the burner up with the hole you drilled. With your screwdriver, fasten the burner to the inside of your base by working the screw in from the back into the burner base. Now do the same with the second LP hose and burner. Make sure the hoses are pointed in opposite directions.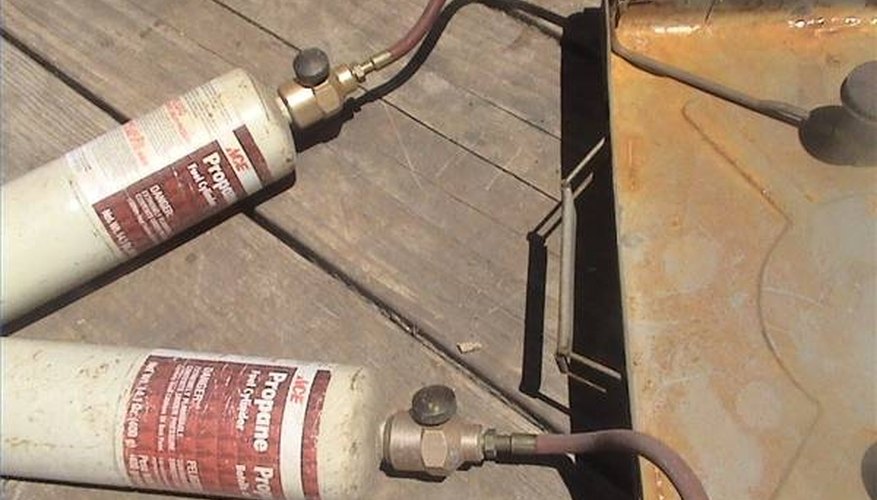 Screw the fitted end of your LP hoses into the propane canisters.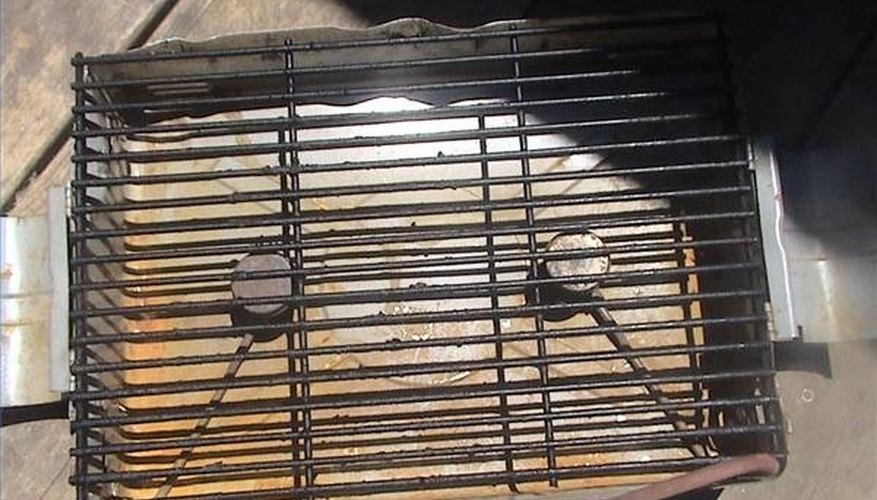 Test your lines by turning the gas on with the knob on the fitting and lighting the burners with a match. You can regulate the heat by using the knobs to control the amount of gas released. Now all that's left is to put your grilling surface on top and start cooking.
Never use any tubing not approved for LP gas. Use extreme caution when lighting any propane-powered device.
Never throw away your old grill parts. They make great replacement parts and new grills.