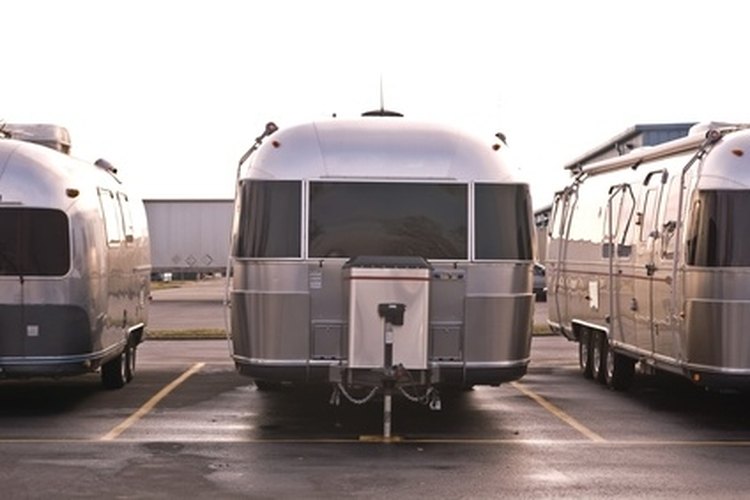 Slide out rooms have become a standard feature on modern recreational vehicles (RVs), adding extra floor space at the touch of a button. Whether motorized or manual, today's slide out systems are reliable and easy to operate, though there are a few safety precautions to follow when engaging your slide out.
Charge your RV battery. Most slide out systems require 12 volts of DC electricity from your batteries to operate.

Clear the area. Make sure all the cabinet doors and drawers are closed. You may want to remove furniture and loose items from the slide out room before proceeding.

Check outside to make sure you have adequate room to extend your slide out. You do not want to hit another RV, tree or other obstruction.

Lower the leveling jacks, which extend from beneath the rear of your RV. Depending on your leveling system, you will either have to push a button to lower the jacks or have to crank the jacks down. The RV must be level before you extend the slide out so the slide out does not bind.

Place stabilizing jacks under your RV. Stabilizing jacks help to prevent your RV from moving, and keep it level. If you are parked on soft ground or your jacks are too short, place wooden blocks beneath them. Some RVs have stabilizing jacks pre-installed.

Unlock the travel locking devices on your slide out, if your RV is equipped with them.

Push the button that extends your slide out.
Items you will need
Stabilizing jacks
Wooden blocks
Slide out supports
Tips
Always read your owner's manual prior to proceeding with any work on your RV.
If you are going to be parked long-term with your slide out extended, you may want to invest in aftermarket slide out supports that are designed to slip under your slide out frame, for added support.
Periodically check your slide out floor for sagging and abnormal wear.
Photo Credits
Streamlined Motor Homes image by K. Geijer from Fotolia.com