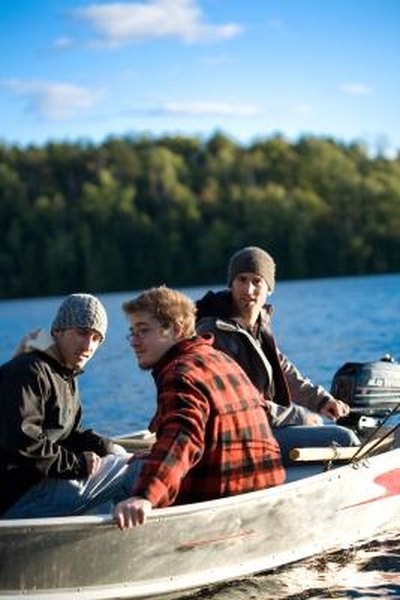 Identifying the year of your Mercury outboard can be essential for obtaining the proper parts when you want to rebuild, service or modify your motor. You can find this information by locating the serial number plate on your outboard.
Find the right side of the motor by looking from the rear of your outboard with the propeller end pointing toward you.
Locate the serial number plate by looking on your motor's transom bracket; the plate will have "Mercury Marine" written on the top. The serial number is the top number on the plate. The number directly beneath this is the year it was manufactured. If the year is not readable, proceed to Step 3.
Find the year of your motor on the Mercury outboard chart at a website such as Max Tech Marine (see Resources). Select your outboard's horsepower and click on the link to the appropriate chart. Find the section of the chart that corresponds to your outboard's horsepower. Compare the serial number on your outboard to the numbers on the chart and find the two serial numbers between which your serial number lies. The year your outboard was manufactured will be the year displayed with the lower of the two numbers.
References
Writer Bio
Matthew Bores started professionally writing in 2010. He has written for Totalinsanity.net, a website that teaches the technical knowledge needed get started in robotics. Bores holds a Bachelor of Science in mechanical engineering from The Ohio State University.