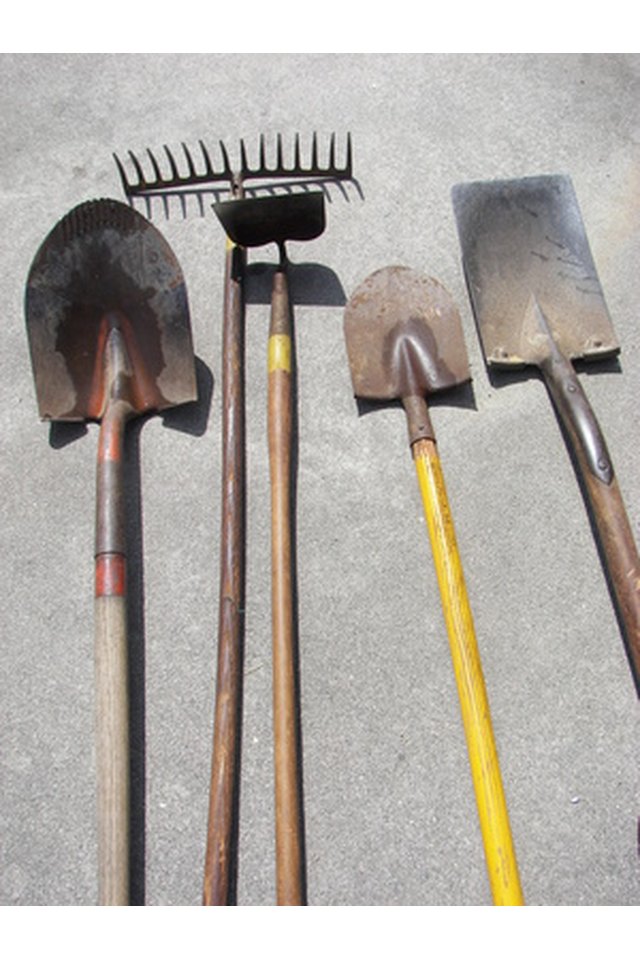 A farm supply business may combine products from several different types of stores. Farm supplies such as livestock feed and fencing wire may be carried in one corner of the store. Adjacent to this section, customers may find wild bird food and dog food. Customers who work outside may find comfortable, sturdy outdoor clothing and footwear in another aisle. Finally, home improvement supplies, gardening seeds and tools, and camping gear might all be found in a farm supply store.
Structure your farm supply business. Work with a Certified Public Accountant experienced with retail and farming businesses. Choose an organizational structure for your store: sole proprietorship, limited liability company or a type of corporation. Consult with a commercial insurance agent with retail and farming expertise, plus liability background for risk management concerns. Obtain your sales tax number from your state Department of Revenue (see Resources). Finally, visit your city or county clerk's office for a business license.

Profile your farm supply customers. Work with your local Chamber of Commerce to obtain demographic information for your county and larger region. Look for statistics on income and age, predominant occupations and leisure-time activities. Obtain your chamber contact information through the United States Chamber of Commerce (see Resources).

Next, contact your state Department of Agriculture. Request information about the number and nature of regional farming operations. Next, ask for data that may help you serve your farm supply customers' needs. Request information on specialty crops and livestock, pest management programs and emerging markets that require new types of farm supplies (see Resources).

Examine your local and national competition. Obtain a regional map, and pinpoint the locations of existing farm supply stores. Begin with independently owned farm supply businesses. Next, chart national farm supply stores in your region (see Resources). Finally, add big box and home improvement stores that carry some farm supply products. Visit each retailer anonymously to learn about its operation. Note any products with high demand, or empty market niches you might fill.

Select a strategic location. Select a store site based on the geographic makeup of your market, along with your competitors' locations. Ensure that your business is accessible from major highways, and can be easily navigated by trucks and truck/trailer combinations. Make sure there's plenty of parking even on very busy days.

Divide your store interior into several farm and garden departments, each with its own display and storage fixtures. Work with your product manufacturers to obtain graphics and other support materials.

Order your wholesale farm supply products. Use the information gathered from visits to your competition. Compile a product order that will fully stock each department, and allow you to offer attractive prices to your customers. Order products at wholesale prices to maximize your revenue (see Resources).

Hire staff with farming and gardening expertise. Find at least one employee who's an accomplished expert for each major area. Depending on your product mix, these employees may be skilled in farm and livestock management, home improvement or lawn and garden maintenance. Work with your experts to institute training programs to upgrade the product knowledge of your entire staff. Ensure that all employees develop excellent customer service skills.

Open your doors with an Open House. Organize your store for a festive Open House. Set up special displays for new farm and garden products, and invite recognized experts to conduct hourly seminars. Outfit your staff in matching store attire, and offer door prizes throughout the day.

Invite family participation by encouraging 4H and Future Farmers of America displays. Advertise the event in the Home and Garden section of local newspapers. Distribute flyers at local restaurants popular with the farming community, and at farmers' co-op offices.

Items you will need

Sales tax number

Business license

Demographic information for your region

Information about regional farming operations

List of other farm supply stores in your region

List of products carried by each farm supply competitor

Product display fixtures

Product storage fixtures

Manufacturers' product graphics

Wholesale product order

New product displays for Open House

Matching staff attire

Door prize entry forms

Ad rates and copy for local newspaper ads

Flyers for Open House
Resources
Writer Bio
Based in North Carolina, Felicia Greene has written professionally since 1986. Greene edited sailing-related newsletters and designed marketing programs for the New Bern, N.C. "Sun Journal" and New Bern Habitat ReStore. She earned a Bachelor of Science in business administration from the University of Baltimore.