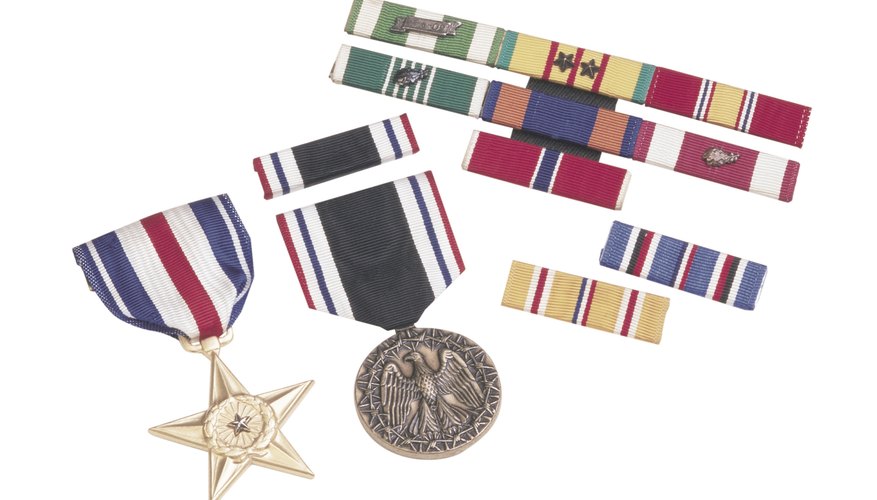 If you're a veteran with loads of impressive military gear, you can consider selling it to make good profit. Having served in the military, you will have an idea of how expensive military equipment like the rifle sling, a magazine pouch, or a bulletproof vest can be. If you are ready to part with it, the question is: Where do you go to find the best markets, and how do you set the best price to gain full compensation for your military treasures.
Organize your equipment and decide on all the stuff you're willing to sell. It's only natural to grow fond of some equipment you've relied upon during the most crucial moments in your life. Keep aside any of your old military stuff that you're not willing to let go of.

Set pricing for your military gear after evaluating the current market price, the condition and basic value of your gear. If there's a unique Vietnamese compass that's no longer available these days, it might even sell as antique for a huge return. A pair of torn military trousers, on the other hand, would hardly get any interested buyer. Valuetrac is an online resource that can help you determine appropriate pricing for Civil War collectibles (find a link in Resources).

Get in touch with other serving military members who could be in need of the military gear you're selling. See if you can find any interested buyer.

Include thorough description of the equipment and include some interesting facts, if possible, if you decide to list your items on online sales sites. Display clear images of the equipment you want to sell.

Consider setting up your own website if you intend to pursue this as a professional business, or if you have a huge collection of military equipment to sell.

You can also sell your equipment to resale shops that deal in the sale and purchase of military uniforms and gear. Keep in mind that the shop owner will offer you a low price for your equipment. Negotiate the price and convince the owner how much the stuff is worth. Attaching an engaging story to a piece, for example, may increase its value, particularly if the story can be independently corraborated.

Clearly describe the present condition of your equipment and mention whether it's still suitable for professional use. Any types of guns, live ammunition or ammunition that can be made live, or items bearing Nazi or SS symbols may not be sold online.
References
Writer Bio
Joanne Cichetti has written articles and Web content professionally since 2009, focusing primarily on health and lifestyle. In order to further pursue her writing career professionally, Cichetti inducted herself in the Long Ridge Writers Group, and she looks forward to having a novel published under their guidance.