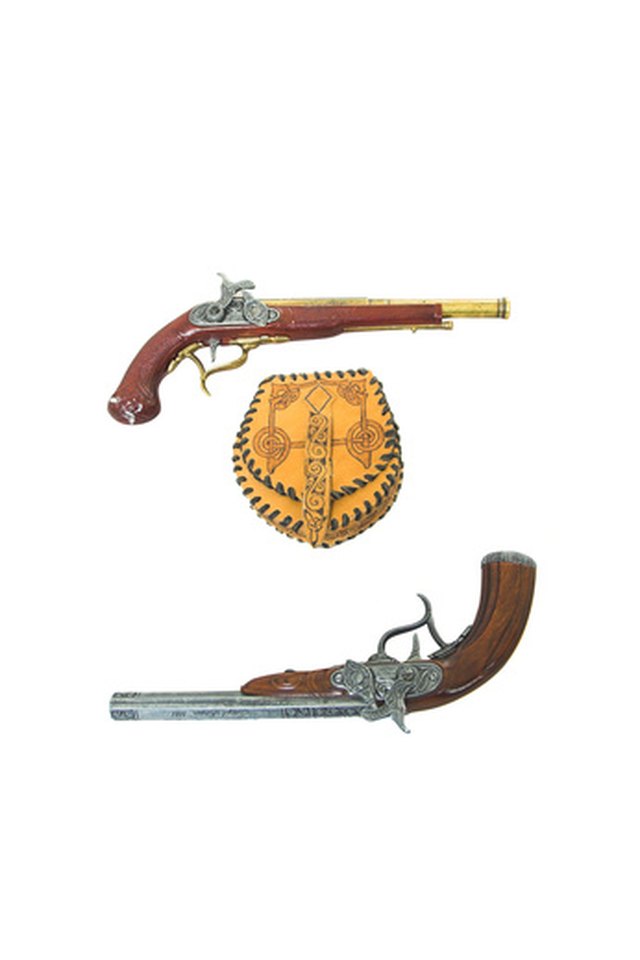 There are various weapon registries where gun theft can be reported and serial numbers can be checked. Depending on the registry, the procedure for searching a registration number (or registering one) will be slightly different. In order to gain access to a gun database, you must provide detailed information.
Searching for a Stolen Weapon
Go to a website such as StolenWeapon, HotGunz or FirearmzFax. The first two are databases of user-submitted serial numbers for weapons; the last is for the serial numbers of stolen weapons only. Figure out which database seems more reliable, suitable and easy for you to use.

Create an account on the website with the database if it is required. Then enter the serial number of the gun you want to check. If it is stolen, and it has been entered into the database, it will appear. Unfortunately, this may take many attempts, and you will not find the gun if it has not been registered as stolen in the database.

Contact law enforcement if and when you find the serial number of the gun in the database. Whether you are looking for a weapon or have come into possession of a stolen firearm, it is best to discuss the next steps in finding your weapon with them or handing over the stolen weapon to them.

Try using a database specifically for stolen weapons when you first begin checking a weapon. If that does not work, search general databases of all kinds of stolen goods.

Be aware of the cost of the service you are using; many of the searching services are free, but some do cost money.

It is very difficult to find weapons that aren't firearms in databases specific to weapons.
References
Writer Bio
A writer since 2006, Lynne Fort has contributed to "The Forest Hills Journal," "The Daily Northwestern" and the "Cape Times." She has served as a general assignment reporter, political blogger and humor columnist. Fort is pursuing a Bachelor of Science in journalism from Northwestern University.