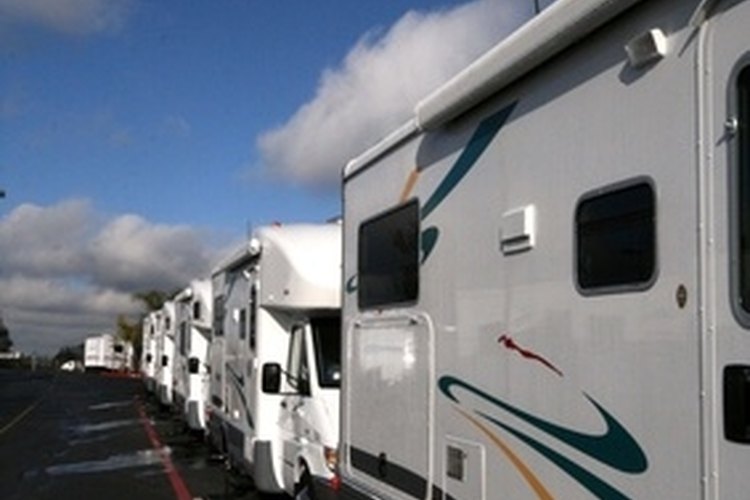 Motor homes come in a variety of sizes and colors and can be used for vacation purposes or for year-round living. Although brand name necessarily does not constitute quality, certain brands have received higher ratings than others in regards to durability, style and design by RV and consumer review sites.
Alpine Coach Limited
The Alpine Coach Limited received high marks from Roaming Times, an online RV review and information site. Available in three different lengths -- 34, 36 and 40 feet -- the Alpine Coach Limited offers seven floor plans, each of which can be customized to meet the tastes and needs of the buyer. In addition to an array of floor plans and sizes, the Alpine Coach Limited features options such as custom wood cabinetry available in oak or cherry finish and built in flat-screen TV sets and comes complete with 2-inch thick walls and 2 1/4-inch thick floors for a quieter ride and increased privacy.
Prevost Country Coach
Rving Planet, an online RV information and consumer review site, gave the Prevost Country Coach motor home excellent reviews in regards to features, options, durability and design. Prevost, which manufactures a limited number of motor homes each year, designs its motor homes based on the needs and preferences of the buyer. Typical features that come standard for the Prevost Country Coach include thermal pane seamless windows, 208-gallon fuel capacity, multiple windows in the living room area and two docking lights on each side of the vehicle for increased safety. Additional features that are optional include mood lighting on bedroom floors and custom showers with glass doors.
Fleetwood Pace Arrow
The Fleetwood RV Pace Arrow Motor Home was given a Class A rating by RVing Planet for its customizable upgrades and spacious design. Features include telephone jacks built in to the driver's side dash, a water filtration system that treats and reduces contaminants throughout the motor home and an in-motion satellite dish. Additional features include the choice of a king- or queen-sized air mattress in the bedrooms, stainless steel appliances throughout the kitchen and built-in TVs available in the bedrooms and living areas. The Fleetwood RV Pace Arrow Motor Home also offers the choice of several custom wood grain upgrades available for the kitchen cabinets.