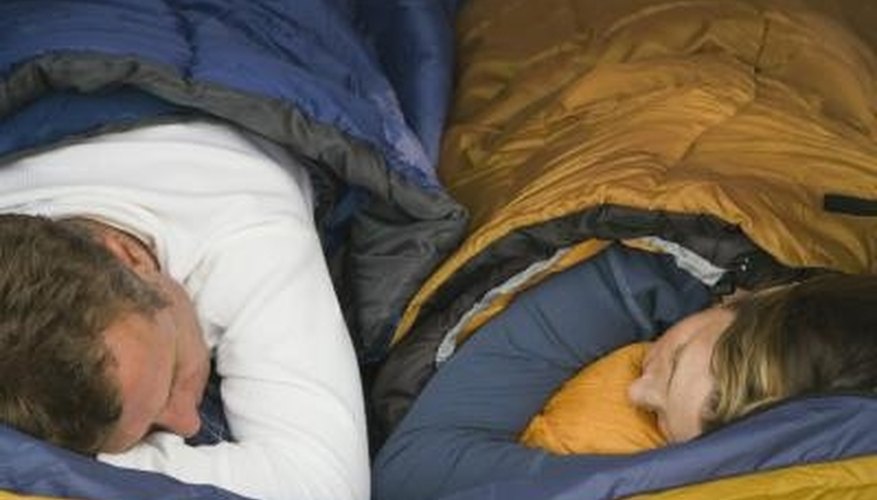 Teardrops trailers are small, lightweight campers that are easy to pull with almost any vehicle. Because the camper is insulated and weather-resistant, it maintains heat once it is warmed up, making it an excellent option for cold-weather and winter camping. Besides packing an electric blanket to plug in at your favorite campground, there are several other options for warming up your unit before hitting the hay for the night.
Install a heated mattress pad in the camper. Choose a mattress that fits your exact bed dimensions for the best warming results. Plug the mattress into an electrical outlet or use your vehicle's cigarette lighter for a low-voltage mattress.
Mount a small 12-volt ceramic heater on the interior wall of the teardrop trailer. Turn on the heater for about 10 minutes before going to bed to warm up the camper. For chilly mornings, turn the heater on again before you get up for another 10 minutes.
Lay a 12-volt heating pad in your camper bed to warm it up before getting in it at night. Turn the pad on for about 15 minutes before bedtime and turn it off before going to sleep about 15 minutes later.
Set a propane lantern in the teardrop camper about 10 minutes before going to bed. Remove the lantern before entering your unit for sleeping.
Place a portable catalytic heater in the teardrop camper to heat the unit before bedtime. Set the heater away from any flammable material. Leave a vent or window open for ventilation. Turn off the heater before going to sleep.
References
Writer Bio
Kimberly Dyke is a Spanish interpreter with a B.A. in language and international trade from Clemson University. She began writing professionally in 2010, specializing in education, parenting and culture. Currently residing in South Carolina, Dyke has received certificates in photography and medical interpretation.