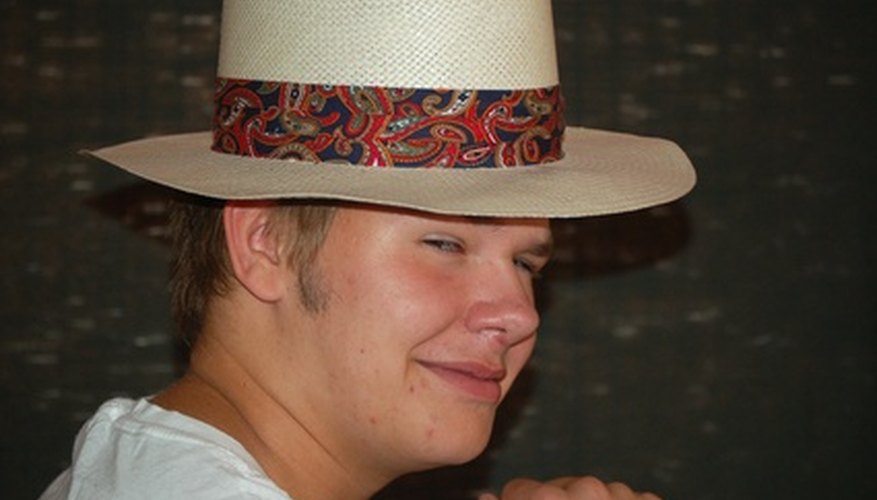 Talent shows can serve as fundraisers for organizations, can help integrate a group and increase connectedness and can be downright fun. Arguably, the most important part of preparing a talent show is selecting your talent and act. Working as a group can help alleviate performance pressure and create many memorable moments while practicing.
Skits
You may want to consider doing a skit for your talent show. You can write and practice it in advance or you can even borrow content from a favorite play or movie. Based on the audience and the age level, you may want to ham it up by having females play the male roles and vice versa. Changing the results of a familiar scene can also add some spice to a performance. One of the benefits of skits is that you can use music, costumes, props and set backdrops to help create an overall feeling, placing less stress on the actors. As well, if your group truly isn't good, you can place more emphasis on the bad parts–such as a pronounced stutter–and make it a fun part of the performance.
Comedy Routines
Comedy routines can be another fun options for your group. Many classics–such as the "Who's on First?" Abbott and Costello routine–are only superficially known by the overall populace. Comedy routines make for a great chance to introduce old classics as is, put new spins on them or to let your group's creativity shine with a brand new routine. You can also find a wide variety of jokes and joke books online. Just make sure you don't have any potentially offensive jokes. If you aren't sure, you may want to share the routine with a trusted adult in advance. As with all talent show performances, make sure you take into account the likely make-up of your audience.
Musical Numbers
Like skits, musical numbers give you a chance to borrow from a favorite play, movie or popular song. Musical numbers can be great because many group members may already know the words to the song. This means that you can focus practice time on any dance moves, coordination and staging. You can choose current music, classic rock songs or numbers from musicals. This gives you a chance to add costumes, wild rock star wigs or even to paint your faces. Just avoid profanity and songs that may offend audience members.
Mockeries
For adult or teenage groups, you can consider doing mockeries as part of a skit or comedy routine. You can mock well-known actors, singers, historical figures, or even members of the administration if they have good senses of humor and the audience mix is right. When considering mockeries, make sure you have a lot of time to practice. Also, doing a dry run for a few trusted individuals can help ensure that you don't cross any lines with your content.
References
Writer Bio
Rachel Frost began writing professionally in 2001 and works primarily in internal communications, marketing and corporate publication management. Frost writes externally for various websites. She holds a bachelor's degree in public communications from Buffalo State College and a Masters of Business Administration with a marketing concentration from Canisius College.