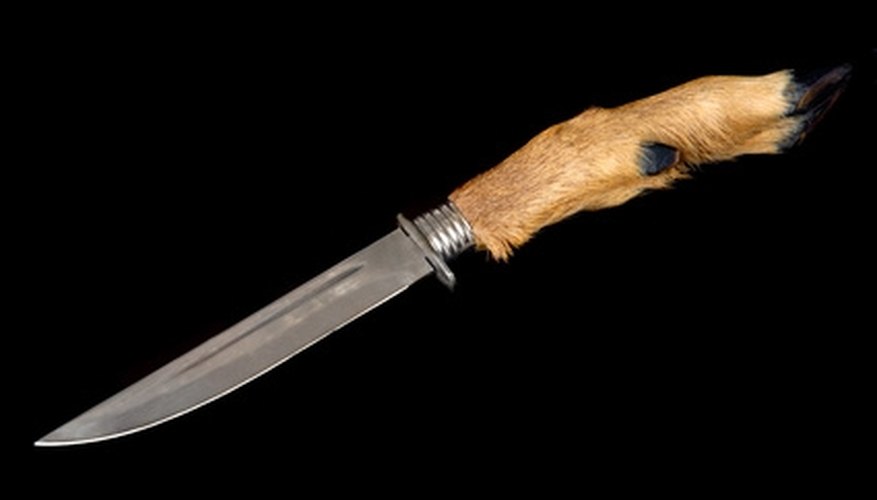 Blackjack knives began as a company which imported and marketed specialized hunting, fighting and work knives from South Africa. The company developed throughout the years, introducing its own line of knives produced mainly in Japan. In the early 1990s, Blackjack knives moved all operations to the United States. As of 2010, blackjack knives are famous worldwide.
BlackJack and Chris Reeve
Blackjack Knives began as a company importing and marketing knives for the South African-based knife producer and salesman, Chris Reeve. Chris Reeve Knives began trading in 1984, and Reeve made and sold various knives, including early models of the one-piece design popular in South African. In 1985, Reeve began trading with Los Angeles-based company Moteng International. Following this, his business with in United States began to thrive. Reeve began concentrating on the export market and traveled to the New York Custom Knife Show in November 1986 in an attempt to find more buyers, there he met Mike Stewart the founder of Blackjack Knives.
Blackjack Knives in 1987
Mike Stewart and Steven Lewis formed Blackjack Knives in 1987. The company started in Los Angeles with the intention of importing and selling Chris Reeve's range of one-piece knives as well as developing their own range of knives. The company was initially poorly managed and almost went bankrupt at the end of 1987. Blackjack's first non-Chris Reeve knife was the Mamba, a knife designed by Mike Stewart and released in 1987. These knives were ground by Mike Stewart and the logos were chemically etched onto the blade.
Japanese Production.
As the company began to grow, Blackjack began to expand its line and moved production to Japan. The Japanese-produced products were praised for their quality, but profit margins for Blackjack were small because of the weakness of the American dollar against the yen at the time. Mike Stewart also began having problems with the Japanese producers. The knives produced sometimes differed slightly from the designs sent to the producers. The knives were produced in Japan by The Kencrest Corporation in Seki City.
Move to U.S.
In 1991, because of difficulties with the Japanese producers, Blackjack Knives moved its production to the United States. The company received investment from a group that approached Mike Stewart to invest in the relatively small operation. In October 1991, the business moved to Effingham, Illinois, to set up operations. About the same time, Blackjack counterfeits were appearing on the market sold at a much cheaper price.
Knives and Methods
Blackjack Knives specializes in modern high-tech belt knives, sturdy unobtrusive working companion knives, American Classic styles and advanced-production sheaves. Blackjacks have convex blades which are excellent at holding edges. From the bronze age to about 1900, all blades, swords and axes were convex. However, since 1900, the V-Bevel method was introduced for sharpening blades. It is widely recognized that this technique produces less sharp blades than convex grinding, so Blackjack uses the the older method.