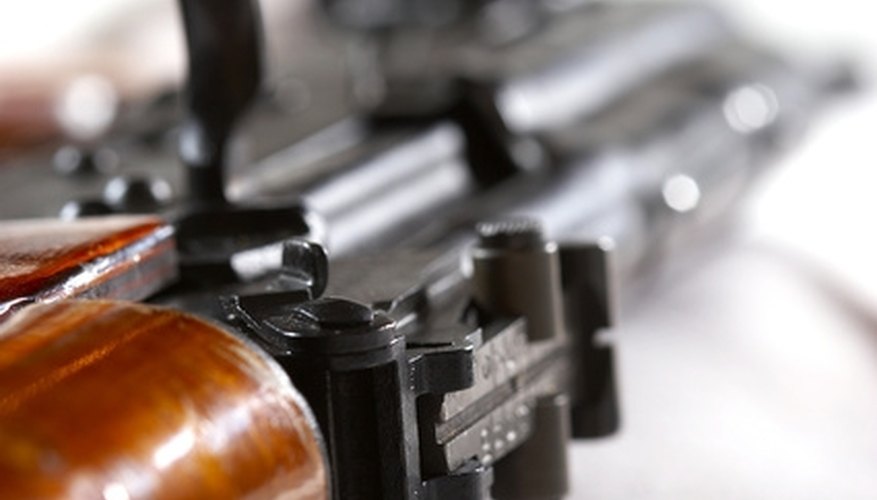 If you live in the United States and want to own a fully automatic weapon, it is possible, but there are many restrictions and controls in place. The gun itself cannot be one that was manufactured after May 1986, which places a limit on the number available to buy. This means that once you are licensed, the only weapons you can hope to buy legally are on the resale market. As a result, the prices for the weapons are quite high. In some states, fully automatic weapons are illegal, regardless of whether you are licensed by the federal government. Check with your state authorities before bothering with the federal process.
Contact the Bureau of Tobacco and Firearms and request an application for the permit. You should receive it in a few weeks. Alternatively you can go to their website to download and print a PDF copy of Application for Tax Paid Transfer and Registration of a Firearm (form 5320.4).
Fill out the application and submit it. Along with the permit application, you must submit a copy of your fingerprints and two passport-type photos. They will conduct a criminal background check.
Send the $200 fee upon receiving your approval. This fee is required for each weapon that you buy, meaning if you are buying two, you will pay $400.
Keep the permit with the weapon at all times, whether in storage or in transit. You must also keep it stored in a securely locked safe. The Bureau has the right to inspect this storage at any time.
References
Writer Bio
Carol Adams has been writing since 2009. She writes about graphics, 3D and video software for various websites. Adams earned a Bachelor of Arts in history from the University of North Carolina at Pembroke and a Master of Arts in liberal arts from the University of North Carolina at Wilmington.