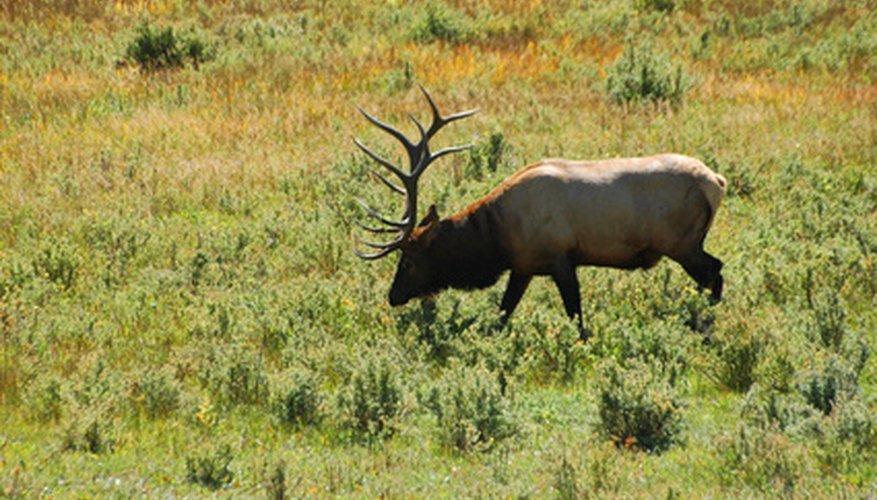 The area surrounding Colorado Springs has numerous opportunities for Elk Hunting. State lands provide ample public access as do National Forests, Wilderness Areas and Bureau of Land Management lands. The city is surrounded by several hunting units and state lands can be found on public land maps and Colorado hunt maps. Although Colorado Springs is a large city, you can be in an isolated hunting unit within a half hour of the city limits.
State Parks
Spinney Mountain and Eleven Mile state parks have hunting for elk. The parks are less than one hour from Colorado Springs and also have fishing for trophy trout and hunting for mule deer, waterfowl and upland game birds. The state-owned lands have special hunting maps and areas within 100 yards of the roads are closed to hunting. Both state parks are located in open areas with limited forests and cover. The elk herds can be spotted with binoculars but careful stalking is required to get within range.
State Wildlife Areas
Beaver Creek State Wildlife Area is 20 miles from Colorado Springs. The wildlife area is 2,228 acres and has hunting for big and small game. Elk numbers are limited in the wildlife area but the land is rugged and solitude is common. In addition to the state wildlife areas, several state trust lands are located in the Colorado Springs area. Cottonwood Ridge and Cody Park are both good areas for locating elk.
Misconceptions
National Forests, BLM lands and wilderness areas are obvious on maps and can become crowded with hunters. It is a common misconception that state lands are off limits to hunting and crowds are often low as a result. The state land areas around Colorado Springs do not provide the land mass that other public lands provide but they do offer opportunities close to the city.
Regulations
Colorado Springs is bordered by several elk hunting units. Units 511, 512 and 110 are to the north and units 59, 591 and 118 are to the south. Each elk hunter must have a license and two habitat stamps. Elk licenses can be obtained over the counter for cow hunts and leftover tags, but hunters must apply through the lottery system for most trophy bull hunts and either sex tags.
Significance
State lands offer a quick escape for Colorado Springs hunters. Trophy bulls can be found in the small pockets of state lands and many of the state-owned lands border larger areas of public land for backcountry hunts. Some state lands are limited to fishing and picnics, and you must check the maps and regulations before attempting to hunt.
References
Writer Bio
Zach Lazzari is a freelance outdoor writer specializing in hunting, fly fishing and the general outdoors. He guided fly fishing trips for 10 years in Colorado, Alaska, Montana and Patagonia-Chile. Zach lives in Montana and splits time between the river and keyboard.