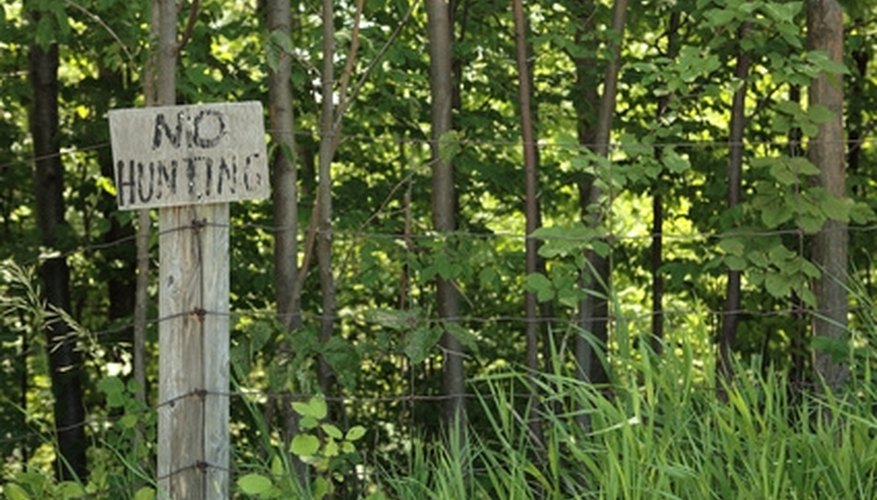 Grand Mesa is located in western Colorado. The large National Forest area has backcountry hunting opportunities for trophy elk. The terrain is rugged, and the high altitude makes for a physical hunt. Permits must be obtained before elk hunting in the area and hunters must follow strict regulations. The area has ample public land, but hunters can access many of the private ranches for a fee.
Geography
Grand Mesa is one of the largest flat top mountains in the world. It is visible from Grand Junction but the features found on top cannot be distinguished from the valley. Hunters must be prepared to navigate through dense forests and steep river canyons. The average elevation is 10,000 feet high, making physical activity more difficult than it is in many lower areas.
Hunting Units
Grand Mesa is divided into several hunting units. The southern section encompasses units 411, 52 and 521. The north section of Grand Mesa includes units 41, 42 and 421. Each unit has a large area of land with ample public access and public lands.
Seasons
Grand Mesa has several hunting seasons for elk. The archery season is the longest and least crowded. It is also the most technical hunt and requires advanced skills. The season runs from Aug. 28 to Sept. 26. The muzzle-loading season overlaps the archery season. It begins on Sept. 11 and ends Sept. 19. Four rifle seasons are available: Oct. 16-20, Oct. 23-31, Nov. 6-14 and Nov. 17-21. The dates are subject to change each year but typically remain the same.
Identification
Elk coexist with moose on the Grand Mesa. The Colorado Division of Wildlife publishes picture references for hunters who are not familiar with each type of species to minimize accidental shooting of the wrong animal. The moose populations are delicate and hunters who do not report accidents will be fined and lose future opportunities to hunt in the state.
Expert Insight
Licenses for Grand Mesa elk units can be purchased over the counter. Leftover and cow licenses are the most common over-the-counter tags, and they are limited. Apply for a bull or either sex tag in the spring to secure a trophy hunt. It might take more than one year, but you can hunt on a leftover or cow tag each year you do not draw in the lottery system. The leftover tags include tags from those who have withdrawn their lottery won tags. The extras are put into the licensing system and are available on a first-come, first-served basis until they are all purchased. All over-the-counter tags can be purchased through sporting goods stores with licensing machines.
References
Writer Bio
Zach Lazzari is a freelance outdoor writer specializing in hunting, fly fishing and the general outdoors. He guided fly fishing trips for 10 years in Colorado, Alaska, Montana and Patagonia-Chile. Zach lives in Montana and splits time between the river and keyboard.