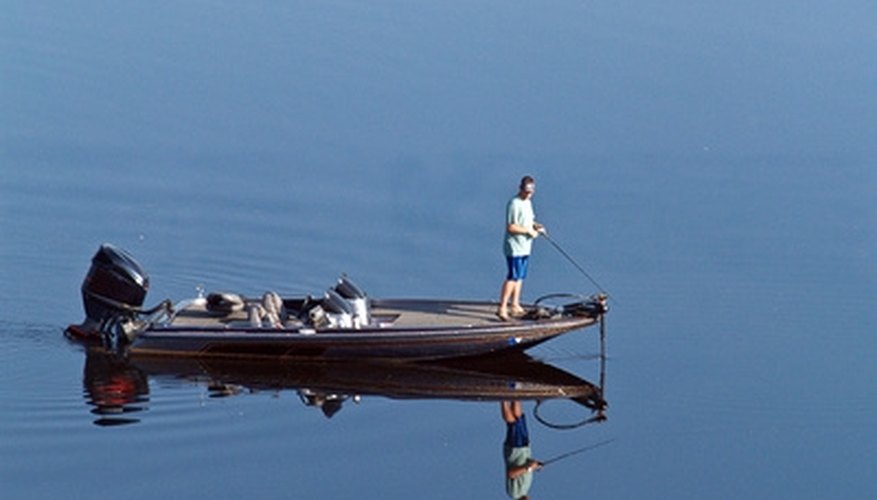 Minn Kota makes a series of small motors used to troll for fish. To perform periodic maintenance you will need to get into the motor housings and shaft. You can disassemble these small motors with some small hand tools. The motor housing and wiring are the most common areas to troubleshoot and repair. Going in through the collars and shaft neck reveals the wiring.
Items you will need
Minn Kota motor user manual

Phillips screwdriver

Flathead screwdriver

Prop key tool
Remove the red and black wires from the motor off of the marine battery.
Unscrew the small set-screws on the motor housing, found along the top of the Minn Kota motor. Refer to the user manual for the exact location for your model. Set the screws aside.
Pull the plastic housing top off the motor. The top acts as a sort of half "clam-shell" on the motor. Set the top aside to find the electric engine. Unscrew the set-screws from the engine bracket and gently remove the small electric motor.
Pry the top off the control box cover, found near the collar--where the shaft meets the control stick--with the flathead screwdriver. Remove the cover and spread the collar apart using the screwdriver. Pull the wiring up and out from the shaft.
Unscrew the propeller from the bottom of the shaft using the prop key tool. Turn the prop nut to the right to loosen. Remove the propeller.
Writer Bio
A former Alaskan of 20 years, Eric Cedric now resides in California. He's published in "Outside" and "Backpacker" and has written a book on life in small-town Alaska, "North by Southeast." Cedric was a professional mountain guide and backcountry expedition leader for 18 years. He worked in Russia, Iceland, Greece, Turkey and Belize. Cedric attended Syracuse University and is a private pilot.