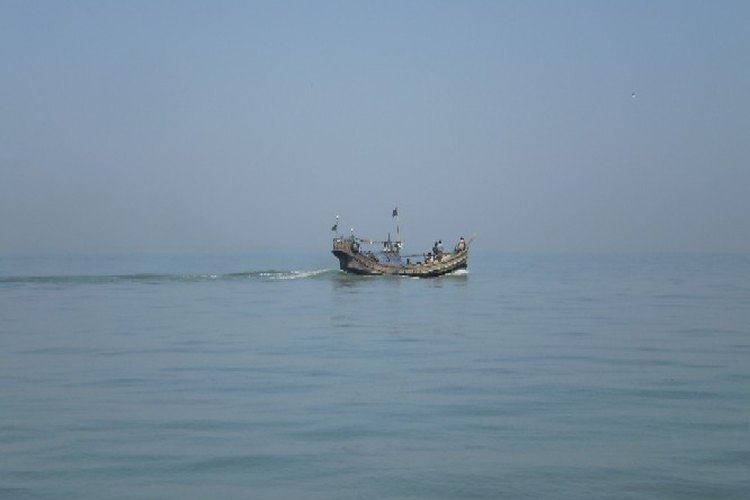 Deep sea fishing is generally considered to be that which takes place where water is close to 100 feet deep, or when a boat is not easily visible from shore. While this definition includes most commercial fishing, the term deep sea fishing usually refers to the recreational version. Fishing of this sort offers new challenges to anglers, but can bear impressive rewards in the form of larger and more desirable fish.
Destinations
In the United States there are several key regions where deep sea fishing is most popular. The coastal region of New England includes areas off Connecticut, Massachusetts and Maine as major deep sea fishing locales. Likewise, South Carolina and Florida offer warmer waters on America's eastern shore. The Gulf of Mexico is another major destination, accessible from Texas ports. Finally, more exotic destinations like Alaska, the Bahamas or the Caribbean draw anglers from around the world.
Boats
Many different types of boats are used in deep sea fishing. As a rule they are larger than boats used for fishing in rivers or on lakes, since they must travel greater distances and stand up to more severe conditions that occur further from land. Deep sea fishing boats range in size from those that can accommodate a few passengers to large commercial vessels that can take dozens of passengers on a fishing expedition. Navigation systems and sizable storage tanks for the large fish that might be caught are common equipment on deep sea fishing boats.
Equipment
Deep sea fishing uses the standard equipment needed to catch any sort of fish. However, as the fish found in deep waters are often much larger than those caught close to shore (or inland), heavy-duty tackle is needed. Rods that can withstand more tension and weight are needed, as is a stronger, higher-test fishing line. Both artificial and live bait are used in deep sea fishing, depending largely on the type of fish being pursued. Minnows, squid and chunks of cut up larger fish are common types of bait.
Fish
Fishing in deep waters gives anglers access to many types of fish that never venture close to shore, and larger varieties of other fish as well. In the American Southeast, deep sea fishing often targets cobia, grouper, kingfish, snapper and barracuda. Halibut and salmon are the main types of fish caught off Alaska. In New England, striped bass, shark, haddock and cod are on the menu. The fishing technique can also determine what type of fish is caught. For example, trolling the fishing line near the surface is more likely to result in catches of tuna, shark or barracuda. Snapper and grouper are more often caught when fishing near the bottom.
Dangers
This pursuit stands out as being more dangerous than fishing from land or closer to shore. The safety of a given voyage is largely dependent on the weather. Since many charters last several days, they may not receive uninterrupted good weather at all times of year. Boats used for deep sea fishing should be chosen for construction that allows them to endure harsh conditions, and safety gear including life jackets, radios and flares must always be included in the required equipment. Passengers should also familiarize themselves with the procedures to follow in an emergency. When the proper precautions are taken, deep sea fishing can be a reasonably safe, unique form of recreation.