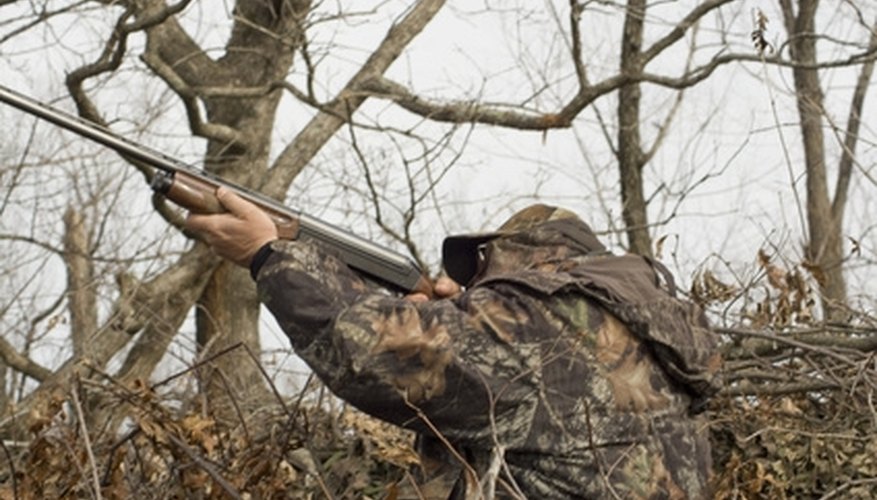 Ohio is known around the United States as a haven for whitetail deer. From its rolling farmland to its deep forests, Ohio has the habitat that wildlife prefer for their food and safety. In addition to its privately held farmland and forests, Ohio has a vast amount of public land, divided into five wildlife districts, that is available to hunters year round.
District One
Wildlife District One is in Central Ohio. Hunters around the state flock to Dillon Wildlife Area to hunt the over 4,000 acres of public land, as well as fish in Dillon Lake. The Dillon Wildlife area is located in Muskingum and Licking counties and is a premier deer and turkey hunting spot. With the Licking River running through its open fields and woodlands, this location is a haven for large whitetail deer.
District Two
Wildlife District Two is in northwest Ohio and consists mainly of flat farmland with very few forest areas. The Willard Marsh Wildlife Area in Huron County is located primarily in these very few forested locations. According to Ohio Game and Fish, approximately two-thirds of this wildlife area is in forested areas. Willard Marsh Wildlife Area is surrounded by many open farm fields, which provide the wildlife of the area with food.
Wildlife District Three
Wildlife District Three is in northeast Ohio and comprises a variety of land types, ranging from rugged forests to open farmland. Killbuck Marsh Wildlife Area is in Wayne and Holmes counties and is known for its many marshes and swamps, making this a go-to destination for hunters seeking big whitetail deer.
Wildlife District Four
Wildlife District Four, in southeast Ohio, is a sought-after hunting destination due to its large population of whitetail deer. This district features mostly hilly, forested terrain mixed with occasional farmland. The American Electric Power (AEP) Recreation Area is public, but hunters must apply for a free permit to access the land. The area's 34,000 acres are spread across Morgan, Muskingum and Noble counties.
Wildlife District Five
Wildlife District Five, in southwest Ohio, consists of an even mix of forested areas and open farm fields. Tranquility Wildlife Area, located in Adams County, is a public hunting area with large forested areas and brushy undergrowth that is home to an abundance of deer and other small game.
References
Writer Bio
A southeastern Ohio native, Justin Johnson is a finance professional with accounting and financial planning experience in various manufacturing industries. He discovered a love for writing as student at Pensacola Christian College and after learning many lessons in the workplace, he enjoys writing business and finance pieces.