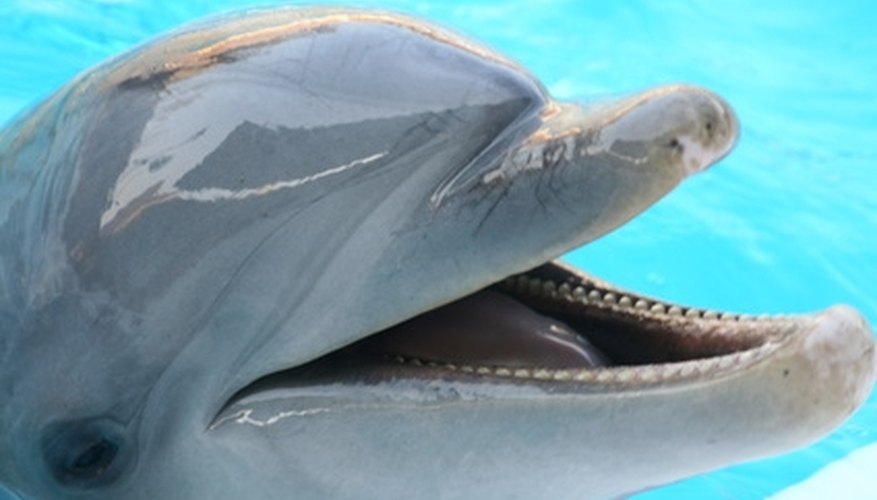 Swimming with dolphins in Florida is an exciting vacation plan. Facilities that allow human interaction with these intelligent marine mammals are licensed and provide an unforgettable educational experience. All programs include training in how to interact with the dolphins and lessons in local marine ecosystems. As of 2010, options range from encounters with free dolphins in the ocean to interacting with trained captive dolphins in a pool, and prices start at about $100 for each swimmer.
Water Planet in Panama City, Florida
Water Planet offers a one-day excursion for under $100 a person during the off-season. You can bring your own snorkeling gear or rent gear there. This facility was one of the first to develop specialized programs for children with special needs, such as physical disabilities or autism. Programs take place in the wild.
Water Planet
5709 N. Lagoon Drive
Panama City Beach, FL 32408
850-230-6030 (local) or 866-449-5591 (toll free)
waterplanetusa.com
Marineland in St. Augustine, Florida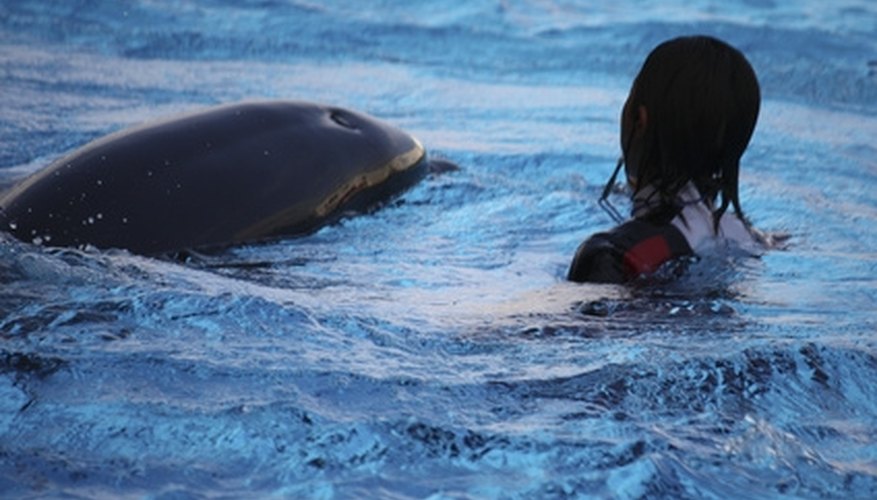 Delphinschwimmen image by Angelika Bentin from Fotolia.com
Marineland offers a wide range of programs and fees, beginning at less than $150 per person, for 20 or more minutes of swimming with captive dolphins. You can also reserve a private session for a group of two to four people.
Marineland
9600 Oceanshore Boulevard
St. Augustine, FL 32080
904-471-1111
marineland.net
Dolphins Plus in Key Largo, Florida
Dolphins Plus offers half-hour natural swims, in which you have free time with the dolphins, for less than $150 per person. You can also choose a structured half-hour swim with trained dolphins for less than $200 for each swimmer. A combination program permits both free time and structured games in the Dolphins Plus facility.
Dolphins Plus
31 Corrine Place
Key Largo, FL 33037
305-451-1993 (local) or 866-860-7946 (toll free)
dolphinsplus.com
Dolphin Research Center on Grassy Key, Florida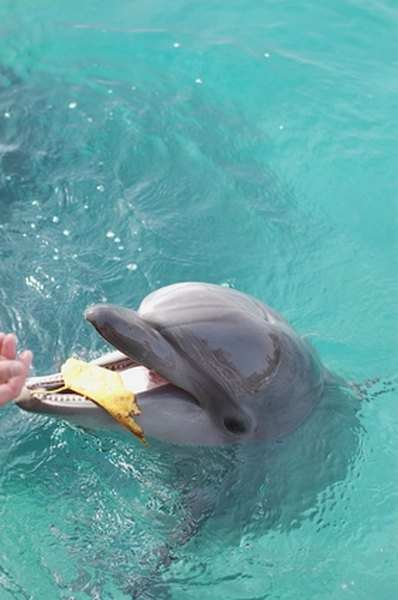 The Dolphin Research Center offers programs starting at just over $100 per person for 25 minutes of structured play time with the dolphins, such as tossing balls in the water and sharing a flipper shake. For less than $200 you can get in the water to take a "dorsal fin ride." Many of the resident dolphins have lineage that goes back to the original Flipper of Hollywood fame.
Dolphin Research Center
58901 Overseas Highway
Grassy Key, FL 33050
305-289-0002 (program reservations) or 305-289-1121 (offices)
dolphins.org
References
Writer Bio
Sandy Koi has been writing since 1979. Her work has appeared in "Florida Entomologist," "Wildland Weeds" and "GoRiverwalk." Koi writes about Florida plants, wildlife and environmental issues. She has been awarded grants for butterfly and plant research, and has a Bachelor of Science degree in Environmental Science from Nova Southeastern University.