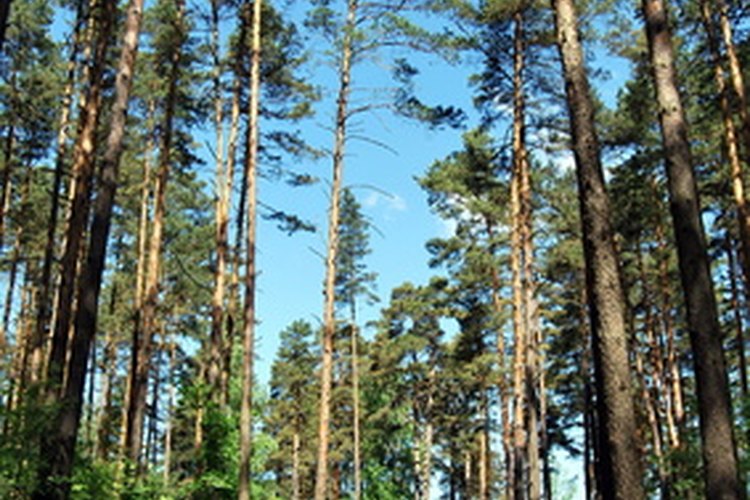 Outdoor enthusiasts should consider taking a vacation to beautiful Stokes State Forest in New Jersey. Stay in one of the forest's cabins and enjoy dozens of outdoor activities throughout the year. During the warmer months, go hiking, biking or horseback riding on trails and fishing, swimming, boating and canoeing on lakes or ponds. During the winter, enjoy ice skating, cross-country skiing, snowmobiling and ice fishing. Natural lovers will appreciate the views from the Sunrise Mountain scenic overlook and Tillman Ravine Natural Area.
Cabins for Four
Stokes State Forest has 10 furnished cabins adjacent to Lake Ocquittunk. The cabins accommodate up to four people and have two single beds, a double-deck bunk bed and a half-bath with a toilet and sink. Electric lights, a wood and electric stove and a kitchen with cold and hot running water and a refrigerator are all found in the cabin. Although the cabin comfortably sleeps four, up to two additional guests may be accommodated with permission from the superintendent. As of 2010, cabins are available from April 1 through December 15 and nightly and weekly rates are available.
Stokes State Forest 1 Coursen Road Branchville, NJ 07826 973-948-3820 state.nj.us/dep/parksandforests/parks/stokes.html
Cabins for Eight
Two of the cabins at Stokes State Forest, cabins 7 and 15, are 1/2 mile from Lake Ocquittunk. These two cabins accommodate eight people and have all of the facilities and amenities as the cabins for four. However, cabins 7 and 15 have a shower with hot and cold running water and Cabin 15 only has a wood stove. Additionally, you can stay warm during winter nights by Cabin 7's fireplace. Both cabins are handicapped-accessible and, as of 2010, are open from April 1 through December 15. Fees are based on nightly and weekly rates.
Group Cabin
For larger groups, stay in the group cabin located a mile from Lake Ocquittunk in Stokes State Forest. Group Cabin 16 accommodates a total of 12 guests and has all of the same facilities and amenities you'll find in Cabin 15. Cabin 16 has two sleeping areas and also has two full bathrooms and a fireplace. As of 2010, Cabin 16 is open from April 15 through November 30 and a stay is based on a nightly fee.