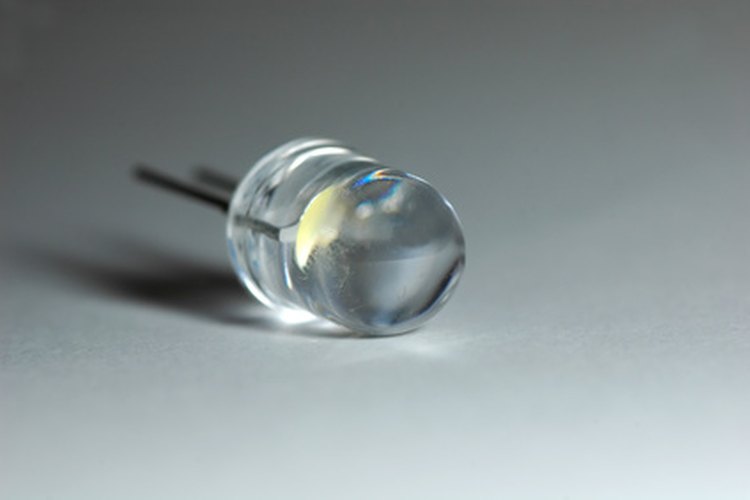 Light intensity is measured in lumens. The higher the lumens produced by a light source, the brighter the light. For comparison, a car headlight emits around 1,000 lumens. LED stands for Light Emitting Diode, and it has the advantage of having very high lumens, uses less power and does not burn out like a standard incandescent bulb.
Bluestone 887
The model 887 from Bluestone has a maximum light output of 1,000 lumens, making it one of the brightest LED flashlights available. It is 4 1/2 lbs., more than 17 inches long, and runs on six D batteries. It features a high and low setting to extend the battery life, which is four hours on high. The flashlight retails for about $200 USD.
Pelican 8060
The Pelican 8060 tactical LED flashlight runs on four C disposable batteries or a rechargeable battery. It has a maximum light output of 190 lumens and a battery life of six hours. It sells for about $130 USD.
SureFire M3LT CombatLight
The M3LT CombatLight from SureFire is just over 8 1/2 inches long and has more than an hour and a half of operating time. This tactical flashlight emits 400 lumens on its brightest setting, and the M3LT-S has a strobe light option. The flashlight retails for around $450 USD.
NEBO 5067
The Nebo 5067 is a weapon-mounted tactical LED flashlight that features a strobe, self-defense strobe and laser sight. It can emit 55 lumens and costs around $15 USD.
Guide Gear 500 Lumen
The Guide Gear 500 lumen flashlight is a tactical LED flashlight that emits 500 lumens. It is just over 1 lb. in weight and a little over 10 inches long. At maximum output, it has a battery life of two and a half hours and sells for about $70 USD.