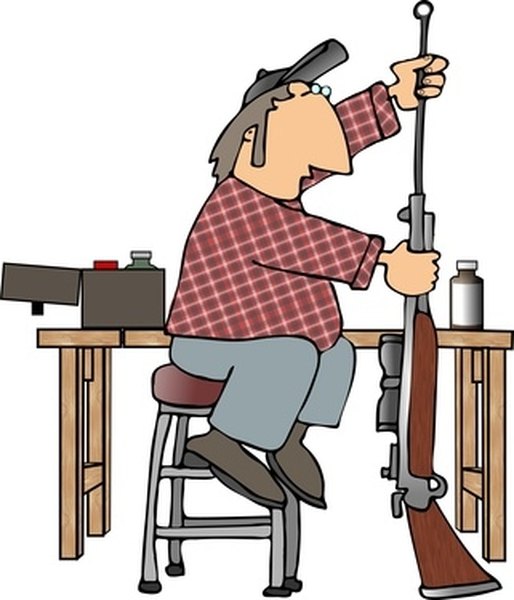 Simmons produces six different lines of rifle scopes for rim-fire and high-powered rifles. Simmons was founded in 1983 and has since established itself as a maker of quality optics. The basic design of Simmons scopes is comparable to many other commercially available scopes. The scope's reticle adjustment dials are located central to the scope body, the horizontal adjustment is on the top of the scope and the vertical adjustment on the right side. Some models of the Simmons Aetec and .44 Mag models have a parallax adjustment dial adjacent to the reticle adjustment dials on the left side of the scope body.
Zero in your Simmons scope using the recticle adjustment dials on the top and the right side of the scope. Rotate the top dial clockwise to bring the reticles down and counter-clockwise to move them up. Rotate the right side dial clockwise to move the reticles left and counter-clockwise to move them right.
Set the scope magnification settings as desired by turning the variable power ring (located on the eyepiece) to the appropriate magnification.
Adjust the parallax adjustment dial located on the left side of the scope (on certain models) to the range of the target. Parallax error is the optical illusion of target movement caused by shifts in the shooter's line of sight, which is more pronounced at longer ranges.
Writer Bio
Peter Timm has been writing since 2002 for both print and online publications. Timm earned a Bachelor of Arts from the New York Institute of Technology in 2008 and emerged a technically astute writer.