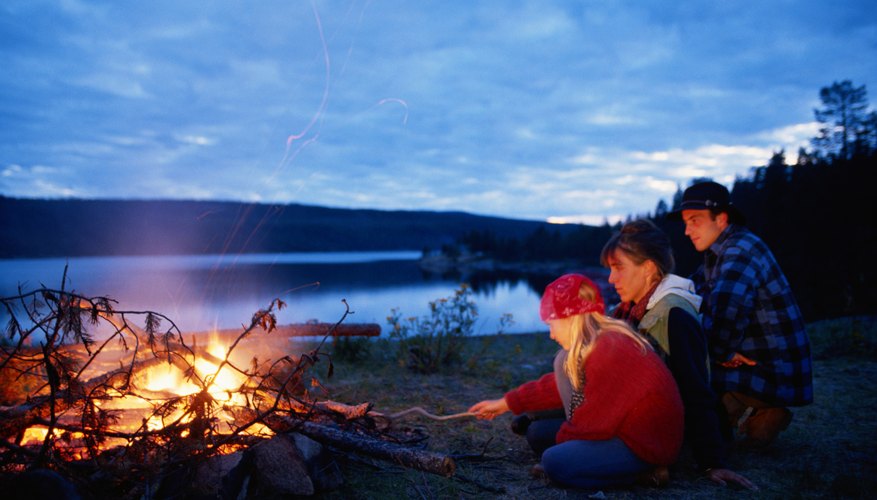 Camping on Pennsylvania State Game Lands is generally prohibited, with one exception: Hikers may camp within 200 feet of the Appalachian Trail where it passes through game lands. These regulations deny camping on most the state's 1.4 million acres of game lands, but Pennsylvania's section of the Appalachian Trail runs for about 230 miles, and 140 of them are on state game lands.
Camping Rules
The Game Commission limits hikers who want to camp on game lands to one night per location. Campers must also stay 500 feet from any springs.
Shelters
There are 23 permanent shelters along the Appalachian Trail in Pennsylvania. These three-walled structures offer a solid roof in the rain and are frequented by rugged, long-distance hikers who don't want to pitch a tent. Some of these shelters are on state game lands. They often feature a raised platform to sleep on and can usually accommodate about five-to-eight people. Shelters are usually near the trail. While most of the Appalachian Trail is marked with white paint, these spurs to shelters and springs may be marked in a separate color.
Campsites
Thousands of hikers use the Appalachian Trail in Pennsylvania each year, and campsites are well established along its path. Because shelters can get crowded, there tend to be campsites nearby to handle the overflow. Using existing campsites, especially when cooking over a fire, helps minimize the environmental impact along the trail.
Fire Restrictions
In particularly dry seasons, the Pennsylvania Game Commission may ban fires on state game lands. This could make it difficult for unprepared hikers to cook food.
Hunting Regulations
Pennsylvania State Game Lands are used for hunting. This means that at certain times, hikers must wear clothing that makes their presence known to hunters. From Nov. 15 to Dec. 15, anyone on state game lands must conform to specific state rules regarding clothing so they can be easily seen.
References
Writer Bio
Philadelphia-based freelancer Pat Kelley has been writing since 2002, most recently for Scripps Texas Newspapers. He has won numerous awards for reporting. He holds a Bachelor of Arts in political science.