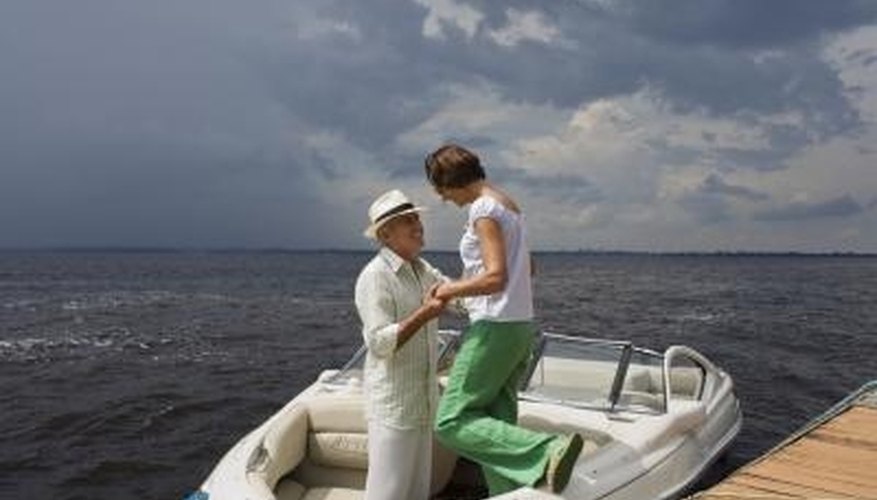 When General Motors reengineered their popular 5.7-liter, V-8 engine by eliminating two of the eight cylinders and making the motor a 4.3-liter (4.3L), V-6, they came up with a workhorse of an engine used in many vehicles for many years. This same engine was quickly adopted by Mercury Marine to use as one their MerCruiser Inboard/Outboard options.
Types
In 2011, 4.3L engines are available in 190 horsepower and 220 horsepower models. The 190 horsepower engine is a carbureted engine, the 220 horsepower model gets its power boost from fuel-injection.
History
The first use of 4.3L engines was in 1988 in select models of Sea Ray boats. In 1993, MerCruiser stopped production of all other 6 cylinder marine engines and has been using the 4.3L motor ever since.
Sterndrives
The 4.3L engine is only half of an Inboard/Outboard propulsion system. The other half is the sterndrive unit it powers. These engines are most often used with an Alpha One, Gen II sterndrive, but can be used with Bravo Two and Bravo Three sterndrives, as well.
Writer Bio
Mike Schoonveld has been writing since 1989 with magazine credits including "Outdoor Life," "Fur-Fish-Game," "The Rotarian" and numerous regional publications. Schoonveld earned a Master Captain License from the Coast Guard. He holds a Bachelor of Science in wildlife science from Purdue University.