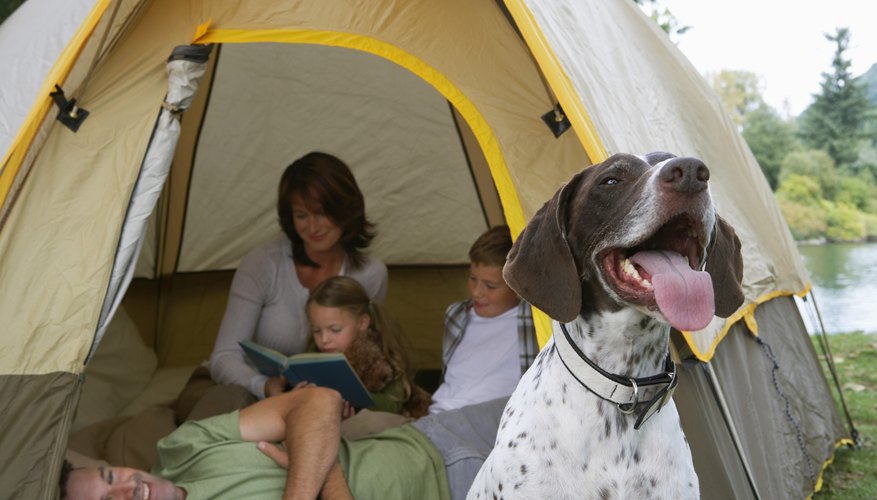 Some of the most beautiful camping spots are on a first-come-first-served basis because they tend to be more remote and with primitive campsites. Camping in California without reservations is possible if campers arrive early for designated campsites or are willing to hike or bike in to their environmental or dispersed campsite.
First-Come First-Served Camping
Camping in California is full of opportunities for exercise and adventure. Although reserving a campsite is recommended, it is possible to obtain a campsite on a first-come, first-served basis. First-come, first-served, means that campers must arrive at the campground to claim any available sites. California State Parks typically have reservation-only sites as well as a few first-come, first-served campsites. If there are sites open, the ranger will have you choose a campsite and then come back to the ranger station to pay for it.
Types
Typical campsites come in premium and standard, which may or may not have electrical hook-ups, restrooms with ADA access, running water, and sometimes showers. Primitive campsites are characterized by having tables, running water, nearby pit toilets and no showers. Environmental sites are available at most California state parks. Environmental sites typically require a hike or bike ride to the environmental campsite area, "located in a relatively undisturbed natural settings. Each site has a table, a clearing for your tent, and a primitive toilet nearby," according to California State Parks.The U.S. Forest Service allows dispersed camping in undeveloped camping areas within many national parks, unless specifically prohibited. Dispersed camping is free. There is a 30-day camping limit. The site selected must be "at least one-quarter mile from developed sites." Dispersed campers must park in the day use parking area and may not drive to their campsite, "unless via a Forest Service maintained road."
Enroute Camping
En route campsites are not actual campsites, but a day use parking lot of the following California state parks, beaches and recreation area's. Tent camping is not permitted, only self-contained vans, campers and RVs. At 9 a.m., when the park opens the next morning, for day use parking, enroute campers must either pay for day use, a campsite, or leave. According to the California State Parks, the following campgrounds allow en route camping; Benbow Lake (State Recreation Area) Benicia (State Recreation Area) Carpinteria (State Beach) China Camp (State Park) Colusa-Sacramento River (State Recreation Area) El Capitán (State Beach) Lake Oroville (State Recreation Area) McArthur-Burney Falls Memorial (State Park) Montaña de Oro (State Park) Mount Tamalpais (State Park) Pfeiffer Big Sur (State Park) Red Rock Canyon (State Park) Richardson Grove (State Park) Salt Point (State Park) Silver Strand (State Beach) Sonoma Coast (State Park) Van Damme (State Park)
Considerations
Always check with the park ranger, even if the sign on the highway says "campground full." Often, reservations are canceled at the last minute leaving an open site. The California State Parks website warns that their "sites usually fill up by early Friday before a holiday weekend," so be sure to have a back-up plan.
Fire Permits
A California campfire permit is required for a fire outside a designated recreation site and for "all uses of fire, gas lanterns, barbecues, and capstones outside developed campgrounds." A fire permit is available free-of-charge from any Forest Service, California Department of Forestry and Fire Protection, or Bureau of Land Management office," according to the U.S. Forest Service.
Leave No Trace
Leave no trace means that outdoor areas remain beautiful and free from destructive human impact. According to the Leave No Trace organization, the seven principles of leave no trace include "Plan Ahead and Prepare, Travel and Camp on Durable Surfaces, Dispose of Waste Properly, Leave What You Find, Minimize Campfire Impacts, Respect Wildlife and Be Considerate of Other Visitors."