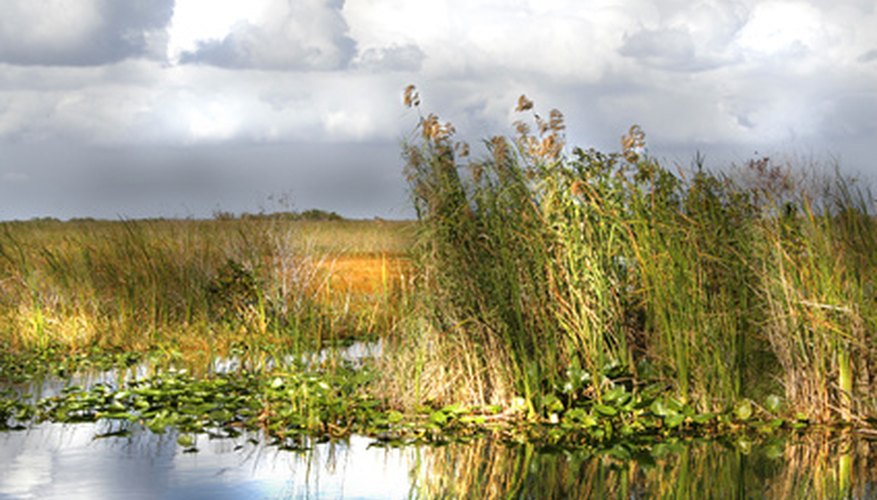 Florida has a well-deserved reputation as a haven for senior citizens but it doesn't always cut prices for them. Still, a careful shopper can find good deals at nearly any Florida park. The Sunshine State has 11 national parks or monuments, 152 state parks and, of course, more than a half-dozen, well-known private parks, including Walt Disney World, Universal Studios and SeaWorld Orlando.
It's Not a Small World
The major theme parks in Florida are scattered around the Orlando area: Disney World, Universal Studios and SeaWorld. Neither Disney nor Universal offers discounts to seniors on a regular basis. SeaWorld offers discounts to members of AAA, the American Automobile Association, and AARP, the American Association of Retired People. In general, the smaller theme parks don't offer standing discounts either. Keep an eye on websites such as MouseSavers.com and local newspapers for deals, however, because some discounts occasionally do show up.
National Parks
National parks run the length of Florida, from Dry Tortugas and Everglades national parks at the extreme southern tip of the state to Gulf Islands National Seashore, just a stone's throw from the Alabama border. The National Park Service offers a $10 lifetime senior pass for people 62 and older, as of 2010, giving them free admission to all parks, plus 50 percent off on fees for parking, camping and boat launching. The only catch: You have to apply for the discount in person at a national park.
State Parks
Florida has 152 state parks, making it one of the most parks-dense states in the nation. Seniors receive 50 percent off camping fees.
Flight, Hotel, Meal and Car Deals
Florida parks don't always offer discounts, but hotels, restaurants, airlines and car-rental companies do have them, especially if you're a member of AARP. AARP runs a travel center with the Expedia website that will help you narrow down the best deals for your trip to a Florida park. People 50 and older can sign up for AARP.
Planning Ahead
Planning your visit to a Florida park can save a lot of money. Generally, you'll stand a better chance of finding discounts in south Florida during the summer because many residents leave to escape the oppressive heat and threat of hurricanes. The Orlando area and northern Florida are packed with vacationing families during the summer. You'll find the best deals in spring and fall, when there aren't as many visitors and the weather is still temperate.