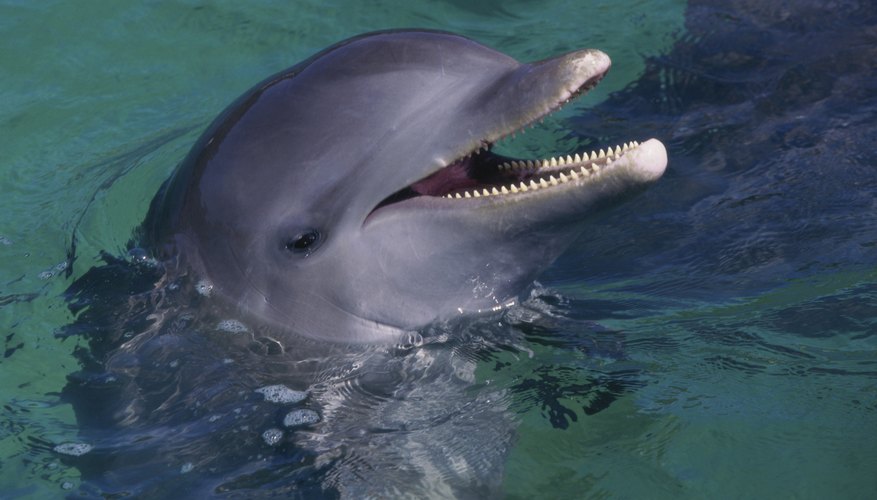 Laguna Beach is a sheltered city in Southern California, south of Orange County and north of San Diego. The city boasts plenty of opportunities for shopping and dining, but also offers the unique and very special opportunity to interact with nature as one of the premier whale and dolphin-watching areas on the West Coast. Visit Laguna Beach over the summer to see the dolphins in person, and grab your gear to get into the water with them for the ultimate up-close experience.
Surfing with Dolphins
If you can surf, bring your board with you to take advantage of some famous Southern California waves. The dolphins of Southern California love to join surfers in the waves, and may join you during an early morning set. Be careful not to hit them with your board and always be aware of undertow conditions in the area; riptides will not effect the dolphins, but are dangerous for humans.
Snorkeling with Dolphins
If you see dolphins playing in the waves and are a strong enough swimmer, go for the all-natural option of taking a swim with the dolphins. Keep snorkeling gear handy for adventures like this, since a mask and snorkel will make swimming easier. When you're out swimming in the ocean, practice safety precautions: bring a buddy with you, and head into the beach the minute you start to tire.
Scuba with Dolphins
The cove of Laguna Beach offers and even more advanced marine sport. Mini reefs sit in the water in the shelter of the cove and off the cliffs, with a world of underground life waiting to be discovered. Grab your scuba gear and head to these scuba diving spots to follow the dolphins deep underwater, but remember that you need to be certified in scuba to take this particular adventure.
Hiking
If you're not a swimmer but still want to appreciate the dolphins and ocean, grab a towel and sunscreen to hang out on the clean, sparkling beaches of Laguna. Watch for dolphins playing in the waves or schooling farther out. If you're in the mood for more activity, hike up the Laguna Cliffs for a brisk walk and breathtaking view of the ocean and its inhabitants.
Considerations
Dolphins are protected by the Federal Marine Mammal Protection Act. It's illegal to get within 150 feet of wild dolphins or to feed them. Make sure you stay out of their way at all times. The penalty for harassing dolphins is a steep fine and prosecution.