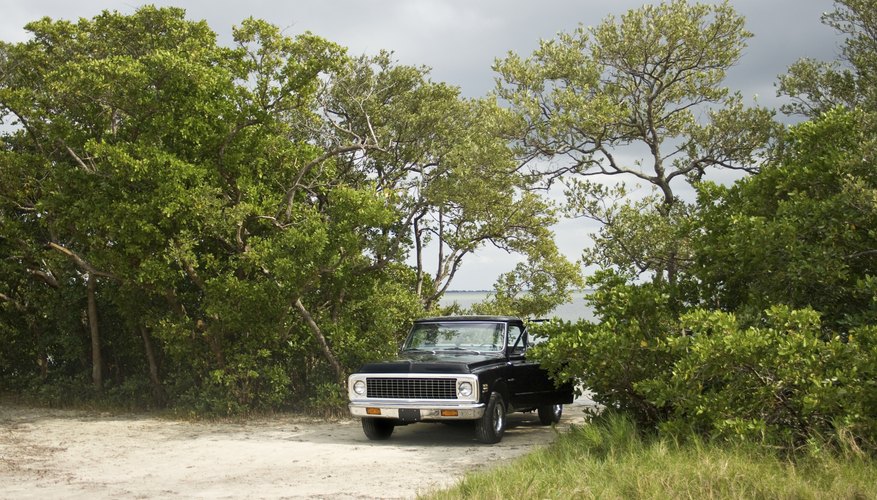 Tampa Bay, Florida offers a wide variety of fishing that keeps anglers coming back. Choices of saltwater, freshwater and deep-sea fishing present numerous choices of fishing with over 200 species of fish. Find out where the best fishing spots are for redfish, snook, spotted sea trout and tarpon.
Snook
The best time to fish for snook is the beginning of spring through early summer. Canals, small, deep channels and lighted docks draw in snook to feed. Huge numbers of large fish are taken from the Port Manatee channel in Tampa Bay.
Cockroach Bay and Bishop's Harbor are both good fishing spots, located in the middle of Tampa Bay. Deeper channels between the islands just outside of Skyway Bridge near the south shore of lower Tampa Bay are also good fishing spots.
Spotted Sea Trout
Spotted sea trout feed mainly on crabs, menhaden, shrimp, mullet and anchovies. Good fishing for spotted sea trout can be found near the mouth of Tampa Bay around Fort DeSoto during the summer months. The best fishing is at dawn or dusk.
Try fishing in the deep grass flats, 6 to 8 feet deep and take advantage of drop offs around the sand bars. During hot weather, trout can be found in deep flats or near the bottom of sand bars.
Tarpon
May and June is when tarpon migrate up from the south, chasing schools of baitfish and that's the best time for you to catch them in Tampa Bay. The hot spots for tarpon are under the bridges during summer months. Try fishing the Sunshine Skyway all summer long when fish are feeding on herring and sardines.
The Hillsborough River is a time-tested producer along with surrounding ship basins. The mud flats at St. Pete Clearwater Airport are also fairly good. Fishing the deep flats at MacDill Air Force Base, Mermaid Point and Apollo Beach are all good choices, too.
Redfish
Large schools of redfish are found swimming through the shallow flats of Tampa Bay during September and October. Bunces Pass has good water flow and features spoil islands and troughs just in the pass with many fine fishing spots for redfish, snapper, trout and snook. The eastern side of Mullet Key offers excellent fishing for redfish.
Take a ride through Fort DeSoto Bridge into Boca Ciega Bay. In this area you'll find the Cow and Calf spoil islands and Jackass Key on the western side of the bay. Each of these locations holds large schools of redfish.
Pier Fishing
Fishing the local piers in Tampa Bay offers you easy access to some prime fishing. You can get excellent advice about the types of rigs their hitting, baits and techniques from savvy fishermen familiar with the area. Black tip sharks, snook, cobia and big reds are all caught off local piers.
The Big 60 Pier is in Clearwater Beach and has a history of some pretty good mackerel runs. Redington Long Pier at North Redington Beach offers a wide assortment of common fish for the bay.