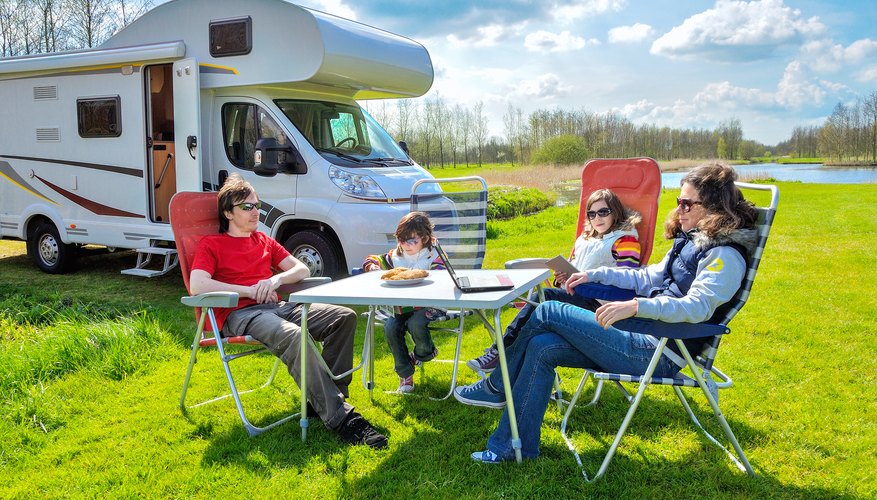 Making the Most of Your RV Trip
Let's cut to the chase: Road trips have their problems. Your whole family is confined to one vehicle for hours and sometimes days at a time, and you never quite seem to "be there" yet.
Still, an RV vacation can be the experience of a lifetime. It's an excellent way to see the country, and you can cut down on the typical road trip inconveniences with just a few key strategies. Here's how to get the most out of your family RV trip:
Score a Rental
If you don't happen to have an RV conveniently sitting in the driveway waiting for a purpose, consider renting one. Cruise America rents RVs all over the United States, and the company often offering special deals based on regions and time of year.
Cruise America's standard RV, which accommodates up to five people, costs about $1,500 per week, though that number fluctuates depending on the time of year, where you plan to pick up the vehicle and the number of miles you end up driving. That's not too shabby, if you're planning a vacation for five—just make sure to map out your trip efficiently to cut down on fuel costs.
Have Someone Else Do the Dirty Work
Maybe the best way to plan the ultimate RV vacation is to have someone else plan it for you. Tracks and Trails does just that—the company plans RV adventure vacations, selling packages complete with an RV rental, hotel reservations, campground reservations, maps and driving directions and activity ideas.
It's the pricier option, but then again, it's a pre-packaged vacation. You can buy a nine-night vacation to Lake Tahoe and Yosemite, for example, for prices starting at $6,800. That price covers stops in San Francisco, Yosemite National Park, Lake Tahoe and Coloma.
On the lower end of the price range is the Grand Canyon and Sedona trip, which takes you through Las Vegas, the Grand Canyon National Park, Wupatki National Monument, Sunset Crater Volcano National Monument, Sedona and Lake Mead in eight nights for prices starting at $6,000.
Prepare Your Meals
You'll have all the comforts of a home—but way, way smaller. For that reason, organization is key to a smooth RV trip, and that includes meal prep.
Sit down with the family and map out what you'll eat while you're away. How many nights will you be gone? How many breakfasts, lunches and dinners does that entail? What will be simplest to prepare on the RV? What's shelf-stable? What does everyone actually want to eat (this is a vacation, after all)? Whip out the Tupperware collection for this one—it's going to come in handy.
Overall, don't rely too much on the fridge, as it'll stay cold only as long as you're able to plug in your RV to a park's electrical outlet. Shelf-stable foods (pasta, veggies, soup, bread, etc.) make for the safest RV meal options.
Avoid Severe Weather
RV vacations are built for those who love the outdoors. To take full advantage of your trip, map it out for a region with moderate weather. You'll want to be able to stop and stretch your legs on hikes, or set up a tent for the night, or fish for your dinner on a calm lake.
In the United States, the West is probably your best bet for decent weather conditions year-round. The region is chock full of national and state parks, and driving conditions are rarely overcrowded.
Look Into Full-Service RV Parks
As mentioned earlier, your fridge will stay cold only if you're able to plug in your RV at night—just one of many reasons to consider parking overnight at a full-service RV park.
It's all about the amenities. You can take care of all your electricity, water, sewage and cable hook-up needs, and you'll have staff on-hand to help you learn the ropes. Booking a few nights in RV parks over the course of your trip might offer you and the kids a break from life on the road and give you the chance to turn off your brain in front of the TV for a few hours.