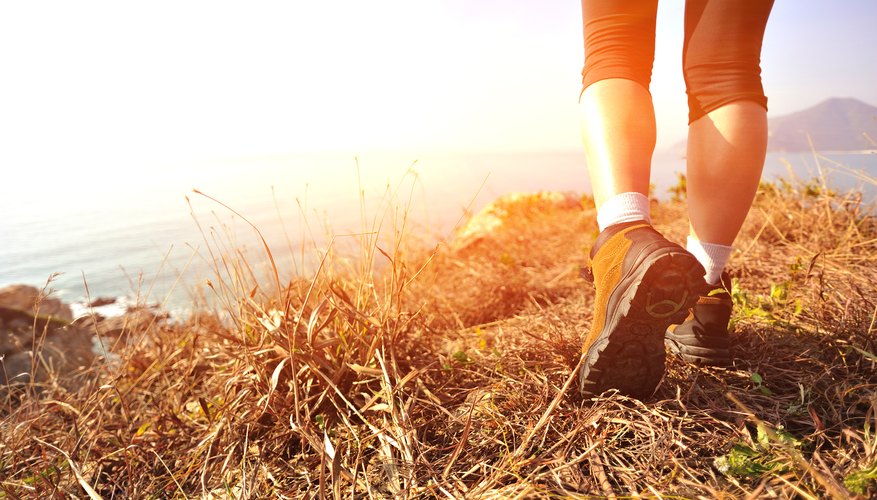 Taking to the Great Outdoors Near Beantown
Boston Common, designed by landscape architect Frederick Law Olmsted, is a 50-acre haven that counteracts the bustle of the city. Its paved paths afford a spot for a quick, midday walk. Farther afield, parks, conservancies and wildlife sanctuaries—some only a few miles from downtown Boston—provide respite for city dwellers in search of a more authentic hiking experience.
Cape Cod National Seashore
In addition to miles of beach for walking, Cape Cod National Seashore (99 Marconi Site Rd., Wellfleet, MA) has 12 hiking trails. One of the easiest is the Small's Swamp Trail, a 0.6-mile loop that takes about half an hour to walk. The trail provides views of salt meadow and the Atlantic Ocean. The Atlantic White Cedar Swamp Trail, a little over a mile round-trip, includes a section of boardwalk winding through a swamp. The trail has occasional steep steps and soft sand.
Cape Cod National Seashore is open year-round, though some services are unavailable during the winter. Expect rain in the spring, occasional snow in the winter, heat and humidity during the summer and dry conditions in the fall. There is a fee for parking at beach access lots.
Hikes Close to Boston
Hale Reservation (80 Carby St., Westwood, MA) has five marked trails and many more unmarked trails. The 1.7-mile Page & Saddle Trail circles Noanet Pond. Families with younger kids should stick to the part of the trail on the north side of the pond. The south side has steeper terrain that might be difficult for younger ones to traverse. For a more strenuous hike, take the Split Rock Trail. Just under a mile long, the path climbs over rock outcroppings and partway across the Noanet Pond dam.
The Lincoln Land Conservation Trust (145 Lincoln Rd., Lincoln, MA ) oversees numerous trails, including the easy 1.6-mile loop hike to the site of author Henry David Thoreau's cabin on Walden Pond. The Sandy Pond loop begins and ends at the deCordova Sculpture Park and Museum. Explore the sculpture garden or sign up for "Play in the Park" before setting off into the woods. The entire loop, at 3.4 miles, is probably too long for younger children, but you can do an out-and-back hike rather than the whole loop.
Both parks are open year-round and free to the public, though some services may not be available during the winter.
Twelve miles of interconnected trails wind through the Ipswich River Wildlife Sanctuary (87 Perkins Row, Topsfield, MA). The heavily forested trails are easy hikes, as long or as short as you like. One highlight is a 1905 rockery with man-made caves and narrow passages. The wildlife sanctuary trails are open from dawn to dusk Tuesday through Sunday and on Mondays that are holidays. There is a nominal admission fee for visitors aged 2 and up who aren't members of the Audubon Society.
Farther Afield
Bartholomew's Cobble (105 Weatogue Rd., Sheffield, MA) is a 329-acre park in western Massachusetts. Five miles of trails, most of them moderate, wander along the Housatonic River, under trees and past two small caves to explore. The climb to the summit of Hurlburt's Hill is more difficult, but hikers are rewarded with long-range views. Bartholomew's Cobble charges an admission fee and a parking fee.
Small at only 138 acres, Rehoboth State Forest (90 Peck St., Rehoboth, MA ) has a 1-mile, easy loop trail through the woods along sections of boardwalk and a spur trail to a white cedar swamp. The park is open year-round, but parking is limited. Be aware that hunting is allowed, so wear the appropriate clothing if you're hiking during hunting season.
Hiking Comfort and Safety
Dress in layers when you're heading out to hike, even in warm weather. You can add or subtract as the day warms or cools. Keep in mind that kids don't need fancy hiking shoes. Choose shoes with closed toes and a little bit of ankle support. Make sure everyone has enough water. Hook a water bottle to your belt, and carry a few snacks to bolster sagging energy midway through your hike. Kids who have something of their own that's used only for hiking—a little backpack or their own water bottle—will be more engaged with the process.
If you find yourself hiking in the rain and hear thunder, head back to your car immediately and stay sheltered for at least 30 minutes after the storm passes. If your kids are with you, ride out the storm in your car and tell them to avoid touching anything.
References
Writer Bio
Meg Jernigan has been writing for more than 30 years. She specializes in travel, cooking and interior decorating. Her offline credits include copy editing full-length books and creating marketing copy for nonprofit organizations. Jernigan attended George Washington University, majoring in speech and drama.