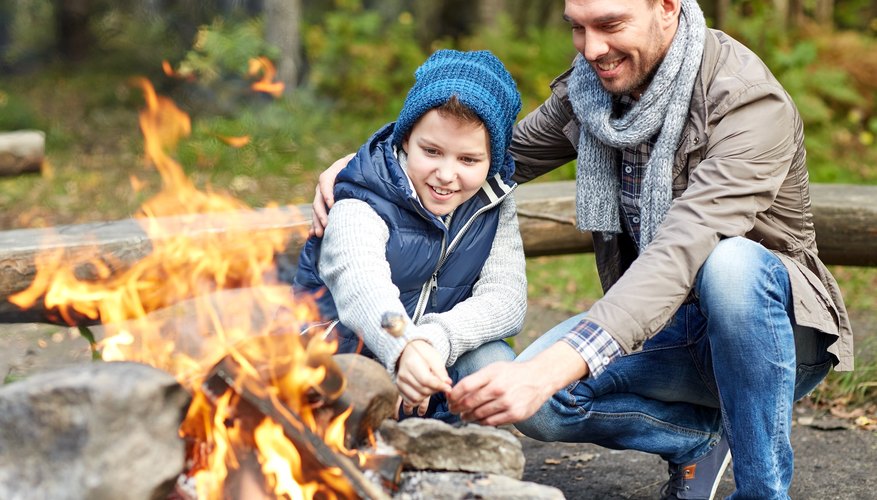 Beat the Blue Ridge Blues at Beechnut Family Campground
Kids can just be kids when you take a camping vacation, but some campgrounds are just better suited for camping with kids than others. Beechnut Family Campground (315 Beechnut Lane, Mount Airy, NC ) rolls out kid-friendly activities with plenty of modern amenities to make things easy. A scenic setting just off the Blue Hills Parkway puts you close to Mount Airy's historic "Mayberry" downtown, Pilot Mountain State Park and other area attractions.
Camp Your Way
No matter what your camping style, there are spots that will fit your family at Beechnut Family Campground. Set up your tent in a shady grove. One tent site is primitive, but 14 others have water for hand washing and power for recharging electronics. If RV camping is more your style, enjoy full hookups at 36 sites in the park. Stay for the summer by parking in a lease site.
Keep Them Busy
The kids won't be whining about boredom, either. There are three fishing ponds for practicing catch-and-release skills. Three oversize swimming pools are centrally located in the park. A 3-foot pool lets young novice swimmers touch bottom, and an adult-only pool allows conversation out of the splash zone. The third pool boasts a rope swing and water up to 9 feet deep. On dry land, challenge the kids to a game of basketball, horseshoes, volleyball or cornhole. A convenient snack bar sells frozen treats and other food the kids will love.
Booking Your Site
Beechnut Campground is open seasonally from April through October. Rates range from $25 for primitive accommodations for a family of four to $40 for full hookups with 30-amp or 50-amp electric. Book early in the season to be sure to get your spot. A deposit of one night's stay holds your space.
Although the campground is a pleasant spot to spend a night when passing along the Blue Ridge Parkway, don't plan a single overnight on a holiday weekend. The campground has a three-night minimum on Memorial Day, Fourth of July and Labor Day weekends.
Get Out and Explore
There's lots more to do just a short drive from Beechnut Family Campground. Get out and explore Mount Airy which was the inspiration for the town of Mayberry in the long-running TV show "The Andy Griffith Show." The Andy Griffith Museum has props from the show as well as some from "Matlock." Or take a tour around the Mayberry side of Mount Airy in a squad car like Barney Fife drove. Visit Floyd's Barber Shop and see the Old Jail complete with Andy's desk and the jail cells where Otis was a frequent visitor.
References
Writer Bio
Indulging her passion for vacation vagary through the written word on a full-time basis since 2010, travel funster Jodi Thornton-O'Connell guides readers to the unexpected, quirky, and awe-inspiring.