•••
Matteo Colombo/DigitalVision/Getty Images
A citizen of the Czech Republic flagged down rescuers nearly a month after she was left alone in extreme New Zealand winter wilderness conditions after her companion fell to his death.
"As you can imagine, the last month was very harrowing for me and my and my partner's families," a visibly shaken Pavlina Pizova said in a press conference. "The tragic accident happened when my partner fell and died."
The couple, Pizova and Ondrej Petrset, set out on July 26, 2016, for the 20-mile trek of the Routeburn Track, which normally takes three days to complete, Inspector Olaf Jensen said in a press conference.
Deep snow buried the trail's markers, disorienting the hikers, before Petrset stumbled down a steep slope and died on July 28.
Pizova spent the next three days exposed in harsh cold weather conditions, in which she said her feet froze, before she found a park hut near Lake Mackenzie.
"Given her experience and the avalanche risk, she decided it was best for her safety to remain in the hut, and that was the correct decision to make," Jensen said, noting that she suffered from mild frostbite and hypothermia, making it impossible for her to consider hiking back.
"There was a radio in the hut, but she was unable to make it work," Jensen said.
After the Czech consulate noticed the hikers' delay, they notified New Zealand authorities, who sent a helicopter after finding the hikers' car.
Pizova had traced an "H" in the snow in hopes of drawing help to her location. The couple had packed provisions for their trip and the hut provided additional supplies for the female hiker.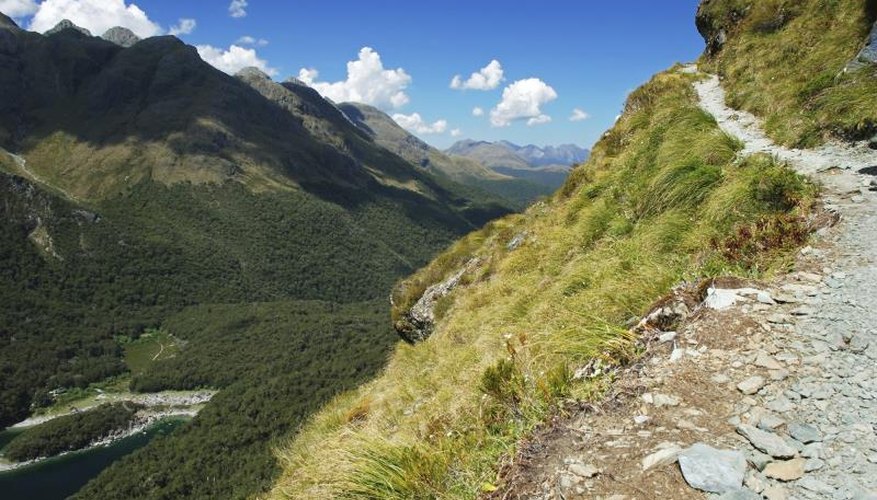 •••
jfoltyn/iStock/Getty Images
About the Routeburn Track
The Routeburn Track page on the New Zealand government's Department of Conservation website, currently displays numerous warnings to hikers regarding extreme conditions and the danger of avalanches.
"Walking the Routeburn Track outside the Great Walks season should only be attempted by fit, experienced and well equipped people," the site warns. "Navigation, river crossing, and alpine skills are essential for your survival."
What Do YOU Think?
Do you hike? Have you ever hiked a treacherous mountain trail off-season? Tell us your harrowing hiking tales in the comments.