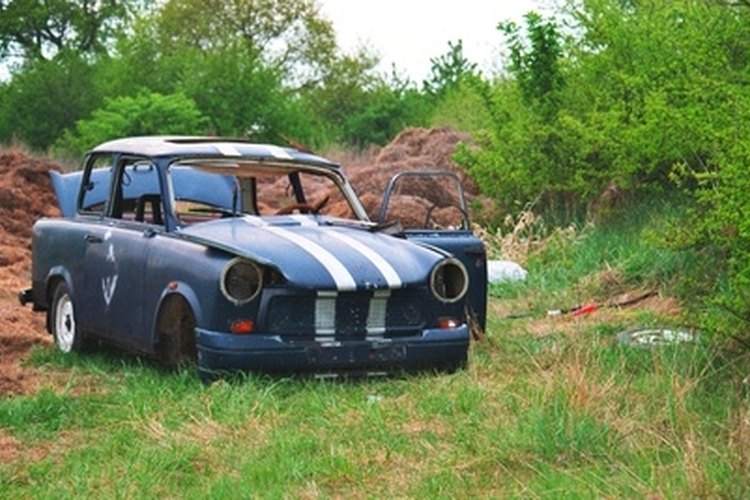 Replacing a lost title can be a harrowing experience. Few people like to deal with the Department of Motor Vehicles. A title is a legal document that establishes a person or business as the owner of a vehicle. It is the best way to prove or acquire ownership of a car. Without the title, you cannot sell or transfer the car to a new owner. If you do not have the title, you will have to take steps to obtain one. There is a number of ways to get a vehicle title if the original is missing or unavailable.
Abandoned Cars
To get a title for a car that is abandoned, you must first attempt to find the legal owner via your local Department of Motor Vehicle agency (DMV). Provide the agency a Vehicle Identification Number (VIN) and get the information necessary on the legal owner. Attempt to contact this person and ask them to sign the car over to you. If the owner does not have a title, write up a bill of sale for a nominal amount, such as $1. Return to the DMV office with the signed bill of sale and complete the required forms. If you cannot locate the original owner, you may still be able to obtain the title. You must research the history of the car and locate any lien holders. Depending on the state laws in your area, if no one claims the car, you may have the rights to it if it is located on your property.
Duplicate Titles
Duplicate titles of vehicles owned by you are obtainable through the local DMV office either by mail or in person. You will need the proper documentation. The paperwork will vary based on your location but will likely include proof of identity, such as a driver's license. Most regions charge a fee to provide a duplicate title.
Paid Service
Paid services, or title companies, will obtain a title for vehicles. This service does not apply to any car that has a lien on it from a creditor. The service will require a signed power of attorney from you in order to obtain a title. Once they have the proper documentation, they will do the legwork, research the history of the car with the DMV and mail you the title. This service does not apply to any vehicle obtained illegally or through salvage.