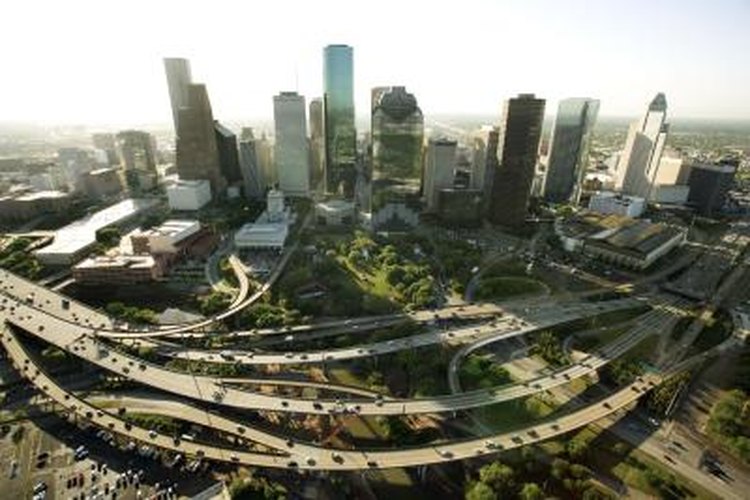 Located north of Houston, Texas, Lake Conroe extends 21 miles in length and is the reserve drinking water supply for the city. The 21,000-acre lake offers residents and visitors a range of recreational activities, including fishing, boating and water sports, swimming, hiking and camping. In addition to hotels and RV parks, tent camping accommodations can also be found along the shores of the lake.
Campgrounds
A number of campgrounds along the shores of Lake Conroe offer tent camping. Located in a wooded area on the northwestern shore is Castaways RV Park and Campground, a 41-acre site with 2,000 feet of waterfront that is open year round. The site features a private cove, boat launch, canoe rentals, swimming pools and other recreational facilities such as sports fields and miniature golf. Omega Farms RV Park provides 60 RV sites and three tent sites. Tent sites have water and electricity, and the campground offers visitors wireless Internet, a laundry facilities and shower rooms.
Sam Houston National Forest
Sam Houston National Forest surrounds the northern half of Lake Conroe. Three developed campgrounds are located in the national forest at Cagle, Double Lake and Stubblefield Recreation Areas. Reservations can be made for facilities at Double Lake. Cagle and Stubblefield Recreation Areas are located on the shores of Lake Conroe, while Double Lake is located inland, west of the lake. Cagle provides visitors with a boat ramp, hiking trails and camping nestled among pines with drinking water, electricity and sewer hookups, tent pad, lantern post and fire ring. Built in 1937, Stubblefield features tent camping sites, as well as sites for camping trailers, picnic tables, toilets and drinking water.
Activities
In addition to swimming, boating and fishing on the lake, visitors on the lake can also enjoy sightseeing with Southern Empress Cruises. Departing from the south shore of the lake, the Victorian-themed cruise line provides riverboat excursions. North Lake Conroe Paddling Company offers kayak rentals and tours for individuals and groups of all abilities to explore the lake. Lake Conroe Park, located on the western shores of the lake, offers barbecue pits, picnic facilities, restrooms, fishing piers and sports fields for softball and volleyball.
Outfitters
Marinas along the shores of Lake Conroe provide lodging and supplies for visitors, as well as boat rentals. Lakeview Marina, located one mile west of Lake Conroe Dam, offers boaters a sales and repair shop, as well as a shop with fuel, ice, drinks, food, clothing and other supplies. An on-site store at Palms Marina, on the eastern shores, offers convenience items, food, beverages, and boating and fishing accessories. Boat rentals, storage and servicing are also located at the marina.
Photo Credits
Jupiterimages/Comstock/Getty Images