Washington has abundant opportunities for saltwater and freshwater fishing managed by the Washington Department of Fish and Wildlife (WDFW). To comply with all state fisheries laws, fishing enthusiasts should start with knowing the Washington state fishing seasons.
Freshwater Fishing Seasons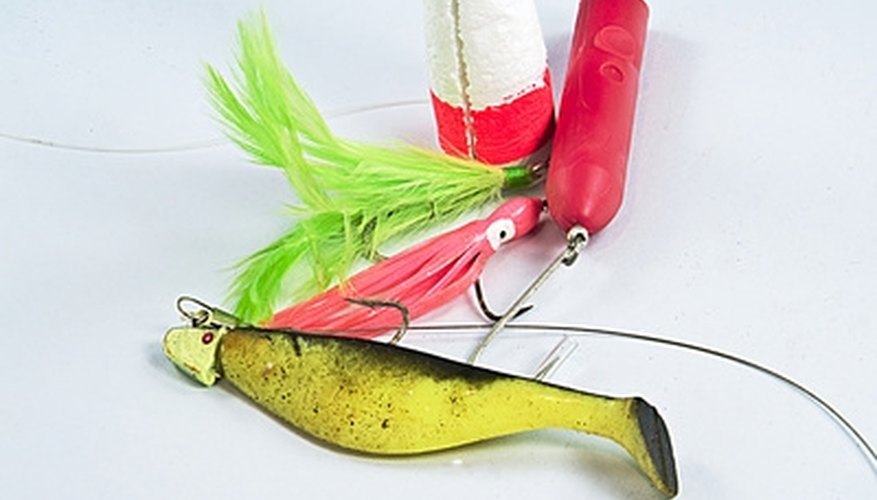 Fotolia.com" />
Many lowland freshwater lakes are open year-round, but the official freshwater fishing season for Washington begins the last Saturday of April and ends in September or October. Many of the lakes, ponds and reservoirs are stocked with fish and are WDFW-managed water access sites. Special rules apply to gear and species as well as fishing in rivers.
Special Rules for Freshwater Fishing
Fishing is allowed 24 hours a day during the open season. Freshwater areas are closed to salmon, Dolly Varden/Bull trout, Columbia River smelt, green sturgeon, lamprey, and grass carp unless otherwise noted in the special rules. Lakes, ponds and reservoirs are open to game fishing year-round. The first Saturday in June to Oct. 31, rivers, streams and beaver ponds are open for game fishing with the exclusion of Dolly Varden/Bull trout.
Saltwater Fishing Seasons
Saltwater fishing seasons vary depending upon the species of fish and the area fished. Some species and areas can be fished year-round, but there are 13 marine fishing areas designated by the WDFW, each with its own special rules for species and gear. Additionally, emergency regulations can be announced without warning. To accurately understand the many rules and regulations surrounding the saltwater fishing seasons, fishermen should obtain a copy of the annual "Fishing In Washington" sport fishing rules pamphlet. Emergency regulations are posted on the WDFW's website as they occur.
Licenses and Permits
Fishing licenses are required to fish in Washington during fishing season. Costs vary depending upon residency and age at the time of purchase. Licenses can be purchased online, by telephone or at dealers state-wide. Parking permits are required at WDFW-managed freshwater sites and are free with the purchase of a fishing license.
Warning
Special fishing rules apply to freshwater, saltwater, species and each area and can change without prior notice. Before fishing, sporting enthusiasts in Washington should obtain a copy of WDFW's annual "Fishing In Washington" sport fishing rules pamphlet also available from license dealers, WDFW offices and on the WDFW website.
References
Writer Bio
Ericka Watson is a freelance writer with 4 years of experience in blogging, writing for the Web, and corporate communications. She currently writes for About.com as the Guide to Powerboating, where she blogs and publishes articles that help boaters with the challenges of boating. She is a graduate of the New York Institute of Technology with a degree in professional writing/writing for the Web.