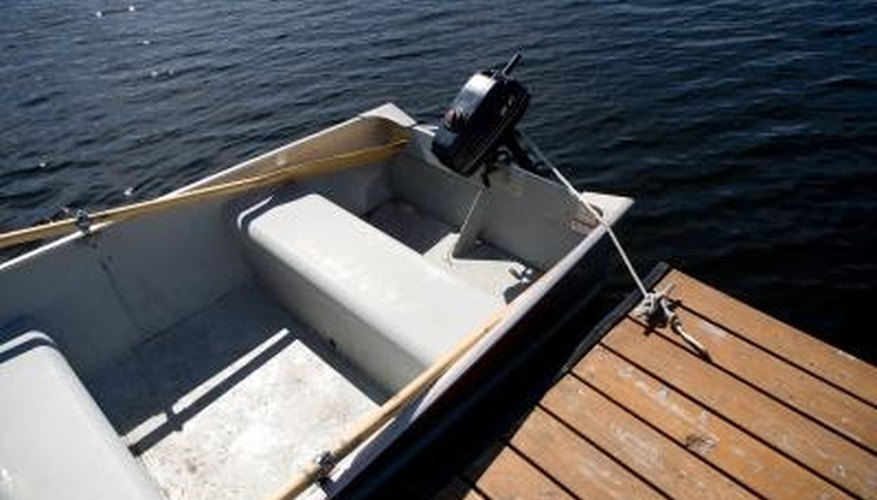 When you move the shift lever at your boat's control station, you activate an unbroken connection to your motor's gear case to control your boat's direction of travel. Disconnecting the shift rod on a Johnson outboard motor allows you to remove the lower unit and the power head from your motor for service. The shift rod is the link between the shift cable -- or the shift handle on tiller control motors -- the shift handle and the gear case at the bottom of the lower unit of the Johnson outboard motor and is connected by no more than.a clip.
Activate the motor cover lock on the rear of the cover. Lift the cover away from the motor.
Move your hand to the front of the motor. Remove the spring clip from the slot in the shift lever.
Lift the shift rod lever to disconnect it.
References
"Johnson Repair Manual -- 2.5 to 250 HP Models, 2002-2007"; Seloc Marine; 2007
Writer Bio
Will Charpentier is a writer who specializes in boating and maritime subjects. A retired ship captain, Charpentier holds a doctorate in applied ocean science and engineering. He is also a certified marine technician and the author of a popular text on writing local history.