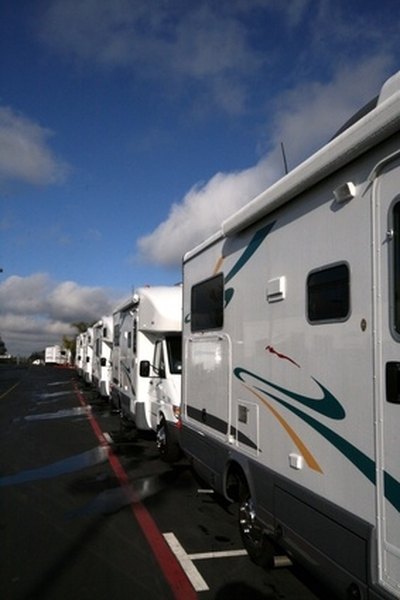 When you hit the road in your recreational vehicle, you want to keep your fresh foods cold and the beverages chilled. Turning on the RV refrigerator is essential in this goal. Fortunately this is a very simple task and can be done in minutes. Make sure you set the temperature adjustment so you don't end up with a big frozen hunk of milk or steaks. Depending on the year of your RV, you either turn the fridge on with the propane and a pilot light or simply turn on the electric connections.
Go to the liquid propane tank on the RV and turn the valve to the right to open gas flow to the on position.
Open the refrigerator door and look for the LP./AC switch. Turn the switch to the LP setting if the RV is not plugged into electric connections.
Set the temperature for your desired setting in the refrigerator by turning the temperature setting dial to your desired setting. Close the door.
Turn the switch to AC when the RV is parked and connected to AC electric hookups. This by-passes the LP tank and powers the RV from the electric, saving the use of the LP gas.
References
Writer Bio
A former Alaskan of 20 years, Eric Cedric now resides in California. He's published in "Outside" and "Backpacker" and has written a book on life in small-town Alaska, "North by Southeast." Cedric was a professional mountain guide and backcountry expedition leader for 18 years. He worked in Russia, Iceland, Greece, Turkey and Belize. Cedric attended Syracuse University and is a private pilot.