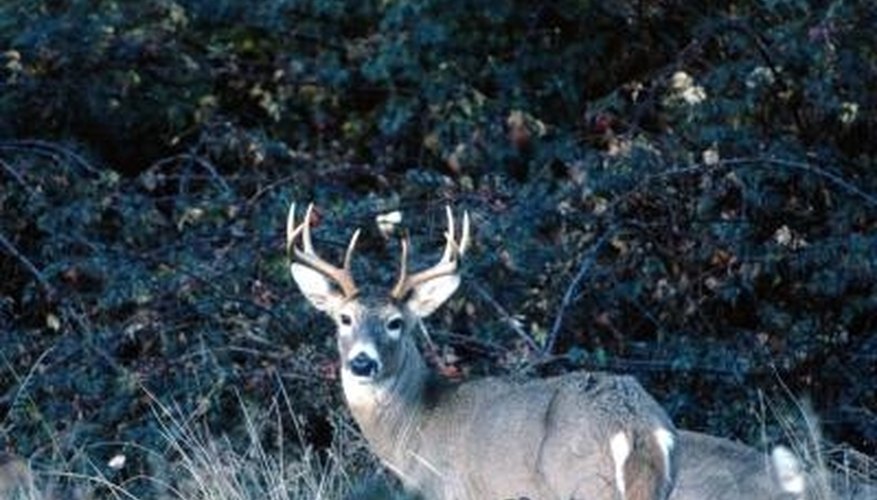 People have been making useful tools from antlers for centuries. Today, folks continue to make antler crafts that are both functional and decorative. The array of items that can be made from antlers is almost endless. Some projects require just a piece of antler, while others require a whole antler and some require dozens of antlers. Some antler crafts are more popular than others.
Belt Buckles
Belt buckles are made from cross-sections from the base of large antlers. Elk antlers are the species of choice.
Handles
Antlers make great handles for a variety of items. Whole antlers make good door handles while parts of antlers make handles for knives, fireplace tools, silverware, drawers, cabinets and other creations.
Lamps and Chandeliers
Lamps and chandeliers are some of the most common antler creations. Lamps may require two or three antlers, while large chandeliers may consist of dozens of antlers. Both are typically made of deer antlers. Some elaborate chandeliers have multiple tiers from different species.
Buttons
Cross-sections from small-diameter antlers make durable, long-lasting buttons. Antler buttons are used in particular on buckskin clothing worn at rendezvous.
Racks
The multi-pronged composition of deer antlers makes them well-suited for supporting items. As such, they make excellent coat racks, hat racks, towel holders and toilet paper holders.
Cribbage Boards
Whole antlers serve as unique media for making decorative cribbage boards. Holes drilled along the main antler beam support pegs for game play. Pegs are usually stored in the hollowed out base of the antler.
Antler Baskets
Weavers often incorporate antler handles into their baskets, giving their work a rustic touch.
Antler Pens
Crafters turn pieces of antlers on lathes and drill out the center to make antler pens from small pieces of deer antlers.
References
Writer Bio
Joe Shead is a freelance writer specializing in outdoor writing. He has written for numerous national and regional outdoor magazines on various topics from hunting to fishing to his pet subject, shed antler hunting.