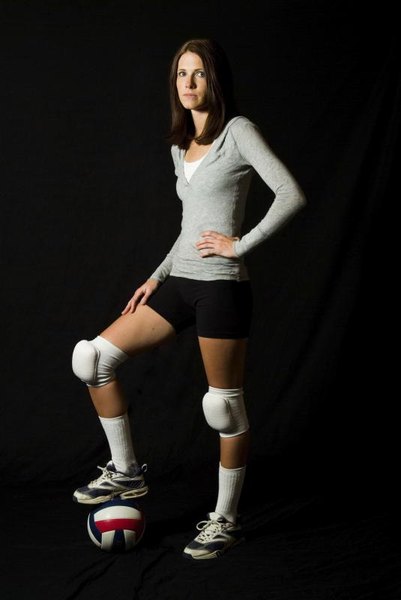 Kneepads serve a protective, and sometimes functional, purpose in sports. They protect the knees from crashes, collisions and falls in basketball, bicycling, skateboarding, rollerblading or rollerskating. And they allow indoor volleyball players to slide to the ball with diminished risk of injury. Get the proper fit for optimal performance.
Tape Measure
Some companies size kneepads with a measurement. Get a cloth tape measure and wrap it around the leg at the middle of the kneecap while standing. A measurement of 10 to 12 inches fits you in an extra-small pad; 12 to 14 inches is small; 14 to 16 inches equates to medium; large measures 15 to 17 inches; and extra large is 17 to 20 inches.
Weight and Height
Other companies size pads using weight as the predominant factor. If you weigh 100 to 140 pounds, you may be a small. Medium is generally recommended for users ranging in weight from 140 to 180 pounds, large from 180 to 220 pounds and, if you weigh above 220, you're likely an extra large. Height is also a factor. You'll skew larger if you're tall, especially over 6 foot 2 inches.
Snug Fit
Kneepads should fit tightly without causing any decrease in circulation. The pads should stay put, even when the knee is bent, moving or straight. And pads come in different lengths with different features. Some cover more than just the knee and others offer a patella tendon, ACL or LCL protection. Find the type of pad that suits your needs and try a variety of sizes on before buying.
References
Writer Bio
Christopher Michael began writing in 2010 for Break.com. He received a Bachelor of Arts in English from the University of Massachusetts, Amherst. Writing sports and travel articles helps support his professional baseball career, which has taken him to 49 states, five continents and four oceans.