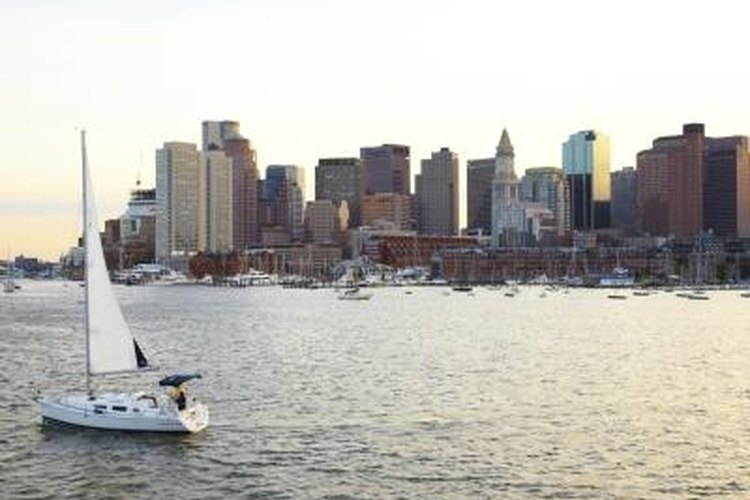 The Siren 17 is a micro-cruiser sailing boat, designed to be simple to use and maintain, and affordable. Measuring approximately 17 feet, this small boat is designed for utility rather than comfort, and can sleep two crew at a stretch. Its small size and lightweight build mean it is suitable for coasting in fairly calm weather, and is little suited for sailing far from the coastline or crossing large bodies of water.
General Features
The Siren 17 sailing yacht is constructed from fiberglass, and possesses a ballasted swing keel, a lockable cabin and, in most cases, comes with a trailer for easy transport. The Siren 17 has a small, cubby cabin, equipped with two berths. In the cabin, there is only enough headroom to assume a sitting position. The Siren 17 possesses a spacious cockpit -- longer, in fact, that many present in yachts of 23 or 24 feet -- in which a tent can be erected, should the interior space prove insufficient.
General Dimensions
The Siren 17 sailing yacht possesses a length over all (L.O.A.) of 17 feet 2 inches, and a length at waterline (LWL) of 15 feet. It possesses a beam length of 6 feet and 8 inches, and a draft from 8 inches to 4 feet 3 inches. It possesses an air draft of 23 feet.
Displacement, Ballast and Sailing Area
The Siren 17 micro-cruising yacht possesses a displacement of 750 lbs, which means the boat is easily transportable with the help of a medium-sized car. It has a ballast of 130 lbs. In addition, the sail on the Siren 17 has a maximum sail area of 145 square feet.
Price Range
The Siren 17 was designed to be affordable as well as accessible to beginners, and was available at retail for $3,000 Canadian and for $4,500 Canadian with a trailer.
References
Photo Credits
Thomas Northcut/Photodisc/Getty Images