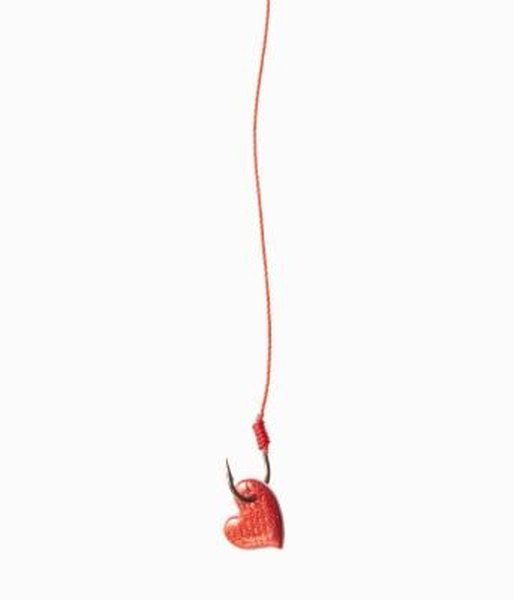 Crappie belong to the panfish family of fish and are found throughout much of the Lower 48 states. White and Black crappie are found in many of the southeastern lakes, all the way up into the midwest and northeastern states. Using a telescoping pole--a fishing rod with multiple rod blanks that extend outward--is no different than fishing with a solid rod. Rigging for crappie depends on the lake, river and time of year. However, the basic set-up is fairly standard.
Items you will need
Bobber

Selection of colored jigs with weights between 1/8 to 1/64 ounces

Curly-tail grub lure

4 to 6 pound test fishing line
Use 4 to 6 pound test fishing line for crappie. The species averages around one pound, with records on Black Crappie coming in at 6 pounds out of the Westwego Canal, Louisiana on November 28, 1989 and White Crappie at 5 pounds 3 ounces from the Enid Reservoir, Mississippi on July 31, 1957 as reported at Crappie Facts.
Select a curly-tail grub from your crappie tackle and insert a 1/8 - 1/64 ounce jighead so the curly-tail grub lure has the hook from the jig facing under the lure head.
Determine the water depth where you fish. Set a bobber on the line with the bobber clip or tie it off using a Dropper Loop on the fishing line (see resources).
Slide the bobber so the rigged curly-tail grub is approximately 6 to 8 inches above the lake or river bottom.
Experiment with jig and curly-tail grub colors throughout the crappie season. Try using gold or silver jigs during fall and late summer or purples, blues or greens during late spring and summer.
References
Writer Bio
A former Alaskan of 20 years, Eric Cedric now resides in California. He's published in "Outside" and "Backpacker" and has written a book on life in small-town Alaska, "North by Southeast." Cedric was a professional mountain guide and backcountry expedition leader for 18 years. He worked in Russia, Iceland, Greece, Turkey and Belize. Cedric attended Syracuse University and is a private pilot.