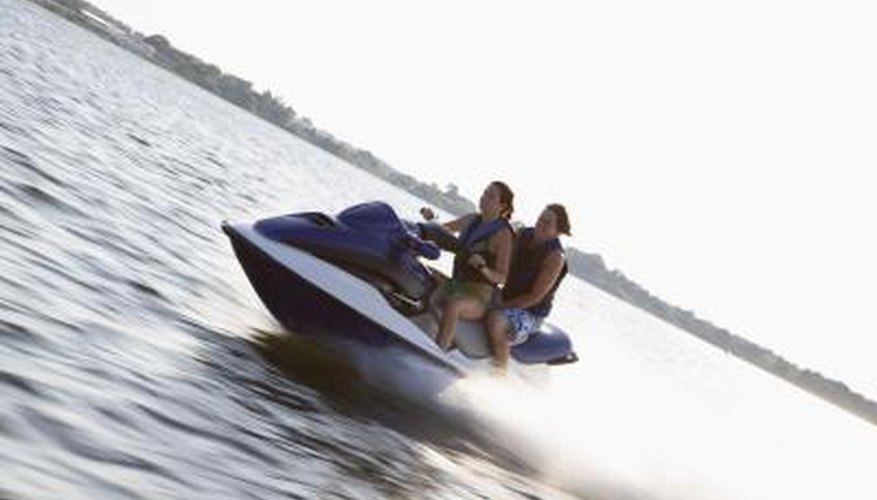 If taken care of properly, the Sea-Doo personal water craft is not prone to operational problems. One important part of Sea-Doo maintenance is servicing the water pump regularly. This part pumps water throughout the engine of the Sea-Doo, which in turn, keeps it from overheating. The pump consists of an impeller and gaskets, which need to be changed at least once a season if the Sea-Doo is used regularly.
Items you will need
Screwdriver

Socket set

Impeller tool

Water pump kit
Step 1
Access the water pump and use a screwdriver to remove all the outflow hoses attached to the pump.
Step 2
Use a screwdriver to remove the screws holding the water pump housing in place. Set them aside and lift the pump housing out.
Step 3
Use the impeller tool to remove the impeller nut from the pump housing. The threads are left-handed threads, so the impeller nut has to be turned to the right for removal and to the left for installation.
Step 4
Remove the old impeller, and place the new impeller from the water pump kit into the pump housing. Place a fresh gasket from the water pump kit onto the seal of the pump housing and then replace the propeller nut by turning it left with the impeller tool.
Step 5
Set the pump housing back in place and replace the mounting screws with the screwdriver.
Step 6
Use the screwdriver to replace the outflow hoses.
References
Writer Bio
Andrea Walk began writing in 2001, authoring user guides for technical software. She holds a Bachelor of Arts in political science from Loyola University, where she was a member of the Dean's Grade Review Committee for English. Walk is a member of the Automotive X-Prize team Global-E.