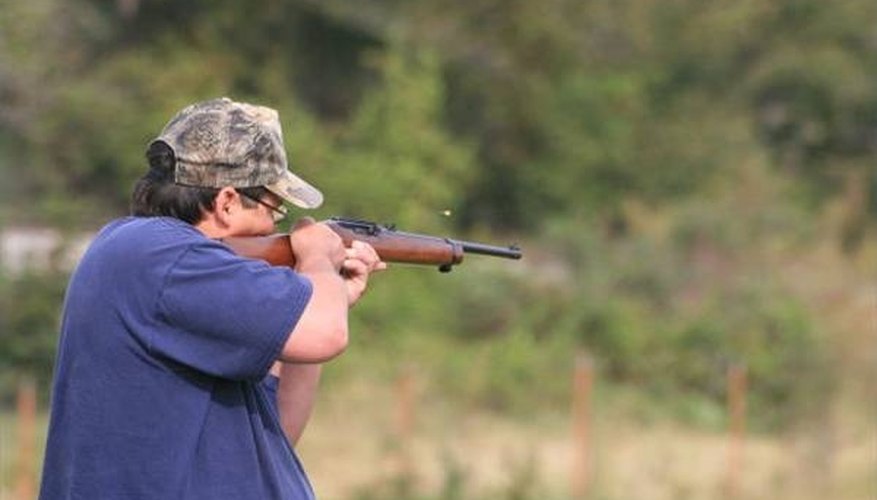 To obtain a firearms hunting permit in Missouri, if you were born on or after Jan. 1, 1967, you must have passed a hunter education program. A hunter education certificate card (sometimes referred to as a "safety card") is granted after successful completion of the course. Although Missouri allows the written part of the test to be taken online, applicants must still complete a field test. If you lose your card, or it is destroyed, you can follow these steps to get a new one.
Unlike many states, Missouri does not offer online reorders. If your card was issue after 1982, you must contact either the Missouri Department of Conservation, at (573) 751-4115, or any of its regional offices: Kansas City: (816) 655-6250 St. Louis: (636) 441-4554 Northwest: (816) 271-3100 Northeast: (660) 785-2553 Central: (573) 884-6861 West Central: (660) 885-6981 East Central: (573) 468-3335 Southwest: (417) 895-6880 Ozark: (417) 256-0429 Southeast: (573) 290-5730
If your card was issued before 1982, you will most likely have to retake the course. The Department of Conservation started keeping all its records on computer in 1982. The state will probably not be able to verify the passage of the course before 1982. Check with the main office (573) 751-4115.
Since 1995, hunters are able to replace their hunter's safety cards with a Heritage Card. These cards include hunter registration numbers and also act something like credit cards. They can be scanned by vendors when a hunter buys a hunting or fishing permit. The card also offers hunters discounts through the state's conservation department. Heritage Cards as replacement safety cards can be purchased for $2 at retail permit vendors as well as at the conservation offices listed in Step 1.