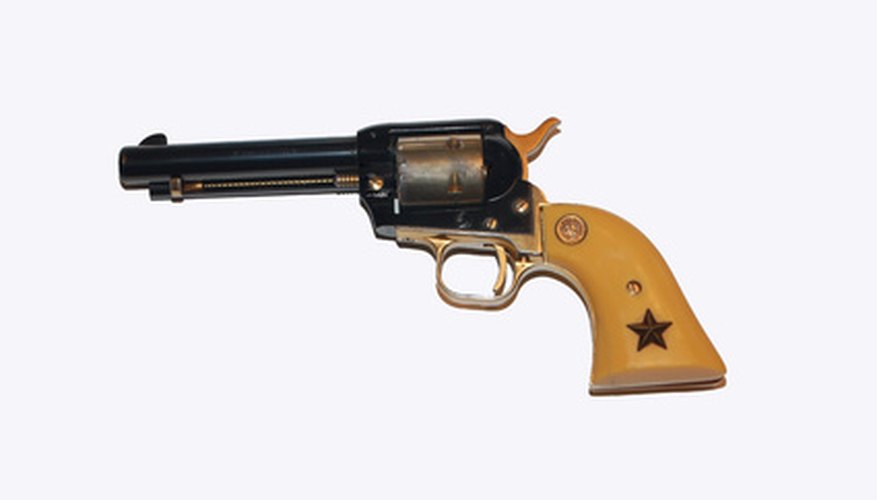 If you want to legally buy and own a firearm in Illinois, you'll need a Firearm Owners Identification (FOID) card – and you'll need to renew it every 10 years. When it comes time to renew your card, you basically have to start from scratch with the card's application process. Here's how to do it.
Make sure you're eligible
To be eligible for a FOID card, you must meet the following requirements:
Are at least 21 years old or sponsored by a parent or legal guardian, if you're a minor
Have no felony convictions

Haven't been adjudicated as a mental defective

Haven't been a patient in a mental institution or medically treated for mental illness in the past five years

Are not intellectually or developmentally disabled

Haven't used any controlled substances or narcotics in violation of state or federal law in the past year

Are not subject to to an existing no-contact or no-stalking order or order of protection

Haven't in the past five years been convicted of battery, assault, aggravated assault, violation of an order of protection or a similar offense where a firearm was used or possessed

Haven't been convicted of domestic battery or a similar offense

Haven't been ordered to mental health treatment by a court

Are not an unlawful alien

Haven't failed a drug test for a non-prescription drug in the past year

Haven't been admitted to the United States under a non-immigrant visa of the Immigration and Nationality Act

Have never renounced U.S. citizenship

Have never been dishonorably discharged from the armed forces

Are not a fugitive from justice

Are an Illinois resident, employed in Illinois and required to carry a firearm for your job or an active duty military member permanently stationed in Illinois
Have everything you'll need
If you're still square with the FOID requirements, you'll then want to move forward with the application process. This means you'll need:
A valid driver's license or ID card number

A color head-and-shoulders photograph

$10 for the application fee
Apply online
Head to the Illinois State Police Firearms Services Bureau website and click "Enter" on the FOID card portal to get started on your application. You can then sign in to your account, or register for an account, and select "Renew FOID card" after logging in.
Provide your name, birthday, phone number, driver's license or state ID number and weight, and select "yes" for the existing FOID question.
Enter your FOID number and confirm that the name and address associated with that number is yours. If it isn't, your identity will need further action from the state police.
Continue answering the questions and providing the requested information.
At the end, you'll answer a series of questions about your criminal history and upload your head-and-shoulders photograph. You'll then electronically sign the application and pay the $10 application fee. If you pay via credit card, it will tack on a 2.35 percent service charge, or a $1 service charge for electronic checks.
The state police will process your application within 30 days after you complete it. You can check back on processing status of your application by signing in to your portal.
Apply over the phone
If you don't have access to a computer or the internet, the only alternative option is the call-in method. Call the Illinois State Police at 217-782-7980. A call-taker will complete your application over the phone and will take your payment information.
After you've paid, your application will be mailed to you, filled out with the information you provided over the phone. You'll still need to answer some criminal history questions, attach your photo and sign the application.
You'll then return the application to the Firearms Services Bureau for processing.
If you're not approved
If your application isn't approved and you want to appeal, you'll have to request an appeal via mail. You can't do so online or over the phone. There's no deadline to do this. Mail your request to the following address:
Illinois State Police, Firearms Services Bureau 400-M
Attn: Appeals
801 S. Seventh St.
Springfield, IL 62703
References
Tips
If you do not receive a copy of your FOID card application 60 days before your card expires, you can get an application at any store where firearms are sold.
Warnings
Submitting an application that contains false information is punishable as a Class 2 felony. To avoid the risk of criminal liability related to your FOID card application, be sure all the information on your application is accurate and truthful.
Writer Bio
Brenna Swanston is a freelance writer, editor and journalist. She covers topics including environment, agriculture and travel. She previously reported for the Sun newspaper in Santa Maria, Calif., and holds a bachelor's in journalism from California Polytechnic State University. Swanston is an avid traveler and loves jazz, yoga and craft beer.