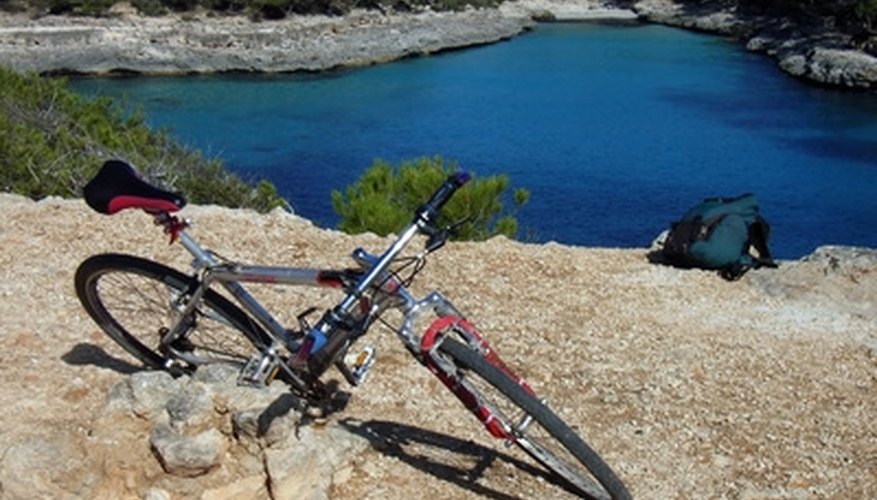 Kayaks, bikes, surfboards, cargo haulers, fishing rods, and cargo baskets are just some of the things people commonly use a roof rack to transport. Roof racks are the pickup beds of the car world. Two simple cross bars mounted to support towers can help transport all your gear to your favorite recreational venue. Vibration noise can sometimes occur when transporting with a roof rack. This not only proves annoying, but indicates a loose connection that potentially could cause a problem.
Items you will need
Cargo roof rack

Rubber weather stripping

Scissors

Duct tape

Zip ties

Cord

Allen wrench
Examine the base roof rack on your vehicle. Secure support towers, and tie down straps or other mounts to the vehicle. Test the stability of the base rack by pulling side to side on the cross bars. The base rack is the main connection between your gear and the vehicle.
Look for contact points between the rack or attached accessories that may be contacting or rubbing the vehicle's surface. Apply rubber weather stripping to contact points. Use scissors to cut the stripping to size and attach with the adhesive side. Consider placing a small piece of weather stripping anywhere there is contact regardless of whether it is making noise to help protect the car's surface.
Adjust mounting points of bike racks, cargo carriers, roof baskets, and other specialty mounts attached to the base roof rack. Adjustments can typically be made by pulling a strap, turning a knob, or tightening an Allen screw.
Test any mounted equipment such as bikes, skis, kayaks, or canoes to determine if gear is securely attached. Gear should not move at all during transport. Adjust mounting points and straps to make sure bikes and other gear are not loose and cannot move when tested.
Secure gear with duct tape, zip ties, or cord if there is still movement that could cause noise. Make sure bike wheels, straps ends, and other loose parts are stabilized and secured in place.
References
Writer Bio
Keith Dooley has a degree in outdoor education and sports management. He has worked as an assistant athletic director, head coach and assistant coach in various sports including football, softball and golf. Dooley has worked for various websites in the past, contributing instructional articles on a wide variety of topics.